Over the last decade, stem cell therapy has gained massive public attention. These are emerging to be a revolutionary model for chronic healthcare treatments. Currently, doctors are actively using certified stem cell therapies to cure patients with cancer, immune system, and blood disorders. However, the cost is a major concerning factor for most people. In the US, even the simplest procedures cost a few folds higher than other places. As an alternative, people are considering stem cell therapy costs in Mexico to be a more viable solution.
Why choose stem cell therapy in Mexico?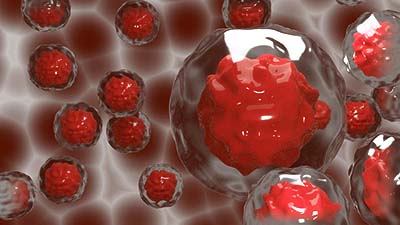 Regulations set by the government make Mexico an excellent destination for American alternatives to stem cell therapies. Any medical center dealing with stem cells must comply and acquire a license from the federal government. Failing to maintain standards set by the COFEPRIS will result in monetary fines, suspension, and even license revocation.
Some notable legislations are as follows:
Using animal stem cells are strictly forbidden
All medical centers must be licensed and need to qualify for the rules set by COFEPRIS
Medical centers need permission to export stem cells to any foreign country
A committee needs to be in place to monitor their work
Besides, if you want strictly FDA-approved stem cell therapy, then that's also readily available. A lot of higher standard hospitals even exceed the requirements set by both FDA and COFEPRIS. All in all, it ensures you are getting standard American treatment at an affordable price.
What is the cost of stem cell therapy in Mexico?
Stem cell therapy is a costly procedure. The majority of the cost is due to R&D. In general, the cost of stem cell therapy in Mexico ranges between $5,000 to $25,000. Some medical centers such as R3 International even offer the treatment for as low as $2,950.
Stem cell therapy providers rarely post their prices on digital media. That's primarily because the prices will drastically vary between providers. The cost will also depend on the patient's condition, the number of treatments, complexity, and the location where the procedure takes place.
For orthopedic conditions, expect to pay around $5,000 to $8,000. More intricate procedures will certainly cost higher, such as for procedures relating to diabetes, neurodegenerative disease, or autism.
Conclusion
Stem cell therapies are a very controversial topic. Before getting the treatment on your particular condition, first, know whether if it's legal or not. If the procedure is not legal, then consider looking for an alternative. The side-effects can be very deadly. Also, look for certified surgeons for any type of stem cell therapy. A qualified surgeon will charge high, but it will assure you receive better treatment. Also, if you are curious to learn more about Mexico, consider reading our article on medical tourism in Mexico.