A tummy tuck surgery is ideal for patients who have gone through pregnancy or massive weight loss. Once the fat is settled or the skin becomes loose, no exercise can bring back its previous condition. This is where tummy tuck comes in. However, it is an elective surgery; thus, you'll need to decide on whether you want to opt for it or not.
Table of Contents
What is a Tummy Tuck Surgery?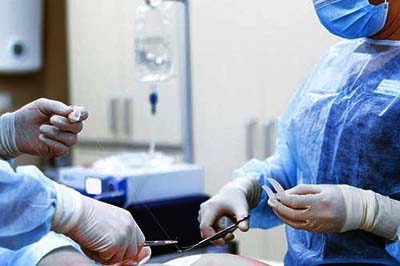 A tummy tuck surgery will remove loose, excess skin and fat from the abdomen. This surgery can also remove stretch marks and excess skin below the belly button. Ideally, you'd choose to get tummy tuck surgery if you have experienced significant changes in weight, recovered from pregnancy, or have skin aging issues.
Please note, a tummy tuck is not a surgery for losing weight. It is a very common misconception amongst patients. The ideal candidate for this surgery is people with relatively normal weight but has saggy or loose skin on their stomach.
How does a Tummy Tuck Work?
The procedure will vary based on the type of tummy tuck surgery you are opting for. We will go over the types in the next section. In short, the surgeon will remove a portion of your abdominal skin, remove the fat, and reposition your abdominal muscles with sutures.
First, the surgeon will mark the incision's location, the center of the torso, and the area to reposition the navel. We highly recommend you talk to your surgeon regarding where you want the incision to be. That's in case if you want to hide the marks under your garments to look more natural.
After the incision, the surgeon will loosen your skin, place sutures in the fascia of your abdominal muscles, and pull them into a tighter position.
The surgeon will then remove the excess fat, stretch the skin down, and remove the excess skin.
Then, the skin around the navel is repositioned. The navel will almost always stay in the same place.
Finally, the surgeon will use tissue glue, staples, or Steri-Stripes to close the incision.
Types of Tummy Tuck
Generally, there are four types of tummy tuck surgeries. Based on your physical condition, the surgeon will decide the type of tummy tuck you will need.
Full Tummy Tuck
This is the most common type of tummy tuck, where patients want to fix the general roundness and excess skin. The incision made will be larger in this type. Also, the belly button will be removed and repositioned.
Partial Tummy Tuck
This is ideal for people wanting less dramatic changes. The incision mark is also smaller and can be easily hidden by undergarments. The recovery will be faster and won't require repositioning of the belly button.
Extended Tummy Tuck
Patients willing to opt for more invasive type of surgery may choose this extended tummy tuck. Ideally, it is suitable for patients with multiple pregnancies or who have lost weight drastically.
Circumferential Tummy Tuck
It is ideal for patients who have lost excess weight due to gastric bypass or other types of surgeries. The incision will generally span the entire circumference of the torso.
Candidates for Tummy Tuck Surgery
Tummy tuck is not for everyone. There are certain criteria that you need to meet in order to be compatible with this surgery. Here are the criteria for an ideal candidate.
Not able to improve physical appearance through diet or exercise
Have a lot of loose skin after weight loss
Lost skin elasticity due to pregnancy
You need to have a physically healthy body
Non-Smoker
Preparation for Tummy Tuck Surgery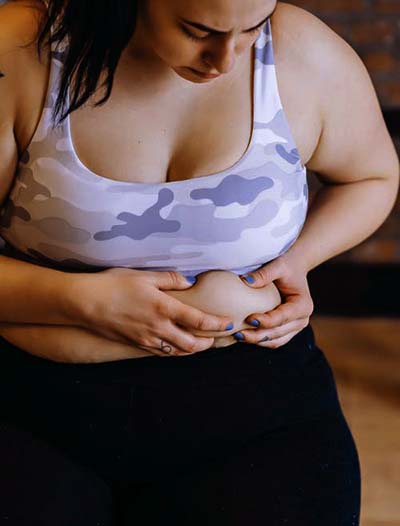 The outcome will be influenced by the preparation you take weeks prior to the surgery. It is important that you are in your overall best health condition. The ideal situation will be maintaining a diet with low fat and high on protein foods. Please note that you don't need to train your body. However, the better your physical health is, the better will the surgery will be. Also, it will minimize the risks of complications.
Maintain a Stable Weight
Overweight patients will likely not be allowed tummy tuck surgery. If you are overweight, the doctor will ask you to lose weight and maintain that status for at least a year before surgery. Obesity can increase the chances of implications. Ideally, your weight should be around 10 to 15 pounds to appropriate body weight.
Maintain Certain Medication
Avoid herbal medications, supplements, teas, and diet pills. They can increase bleeding. Also, stop taking aspirins or any other anti-inflammatory drugs. These will likewise increase bleeding.
Stop Smoking Before Surgery
Just because you smoke doesn't mean you can't get tummy tuck surgery. But, you will need to stop smoking to qualify for it. Furthermore, refrain from having any tobacco or nicotine products. These will only increase the risk of complications. Smoking decreases blood flow and weakens the immune system. Therefore, the recovery period will likely increase.
Recovering from Tummy Tuck Surgery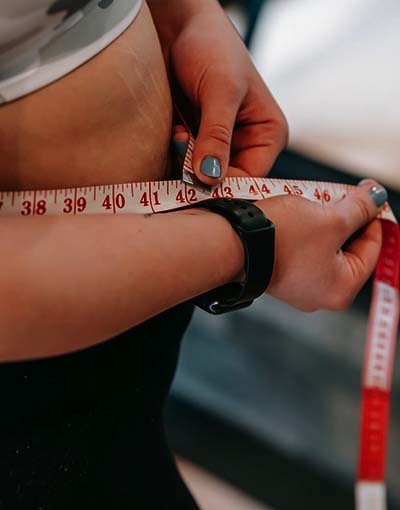 Patients recovering from tummy tuck surgery in Mexico should get plenty of rest and limit their mobility to ensure proper healing takes place. During the first few weeks, you will likely have redness, bruising, and swelling. Moreover, you will likely need to wear compression garments for 4 to 6 weeks to help protect the area.
Although you will feel discomfort initially, it will get easier week by week. The doctor will give oral medications to help with the pain. In around ten days, the doctor will remove your surgical drains and monitor any signs of infections.
You can resume your regular activities after two weeks, but with some restrictions. You can't do any heavy lifting and too much movement but can perform regular activities like driving and small house chores. Also, to ensure proper healing, you will need to take short walks around the house after every few hours. It will help reduce the risk of blood clots. All in all, the full results will be visible in around six months.
Conclusion
A tummy tuck is considered elective surgery and is one of the most popular cosmetic surgeries available. However, it is not risk-free. As long as you get the surgery from an accredited surgeon, you shouldn't need to worry. All the safety precautions should be taken care of. Besides, a tummy tuck is not covered by many insurance companies. You will likely need to pay the whole amount out-of-pocket. In all things considered, you should have an easy and hassle-free procedure. You can check our Tummy Tuck Surgery in Mexico: Is it worth it? article for more details.