Medical Tourism, or also known as Health Tourism, is traveling abroad to get medical aid. People primarily travel for higher standard treatment at minimized cost, almost no waiting time, touring after recuperation, and so on.
The idea of getting medical treatment overseas has been around for centuries. It still prevails, as countries are specializing and governments are putting restrictions on particular health care services.
Research carried by the US International Trade Commission (USITC) denotes, 150,000 to 320,000 U.S citizens travel abroad for healthcare annually.
Historically, citizens from lower-status nations would visit a first-world country to undergo their desired treatment. That's either due to lack of modern technology or the procedure being unavailable in the home country. But that has long changed. Now, many developing countries have advanced far enough to offer state-of-the-art facilities at a fraction of the cost.
A Brief History About Medical Tourism
Traveling for medical treatments has been around for centuries. The concept has been present since the ancient greeks used to travel to the sanctuary of the healing god Asklepios.
Spa town and sanitariums were the very early forms of healthcare tourism. It was popular primarily amongst the Europeans during the 18th century. The US quickly caught up with the trend, and as of 2020, the market is valued approx. 18 billion USD.
The outbreak of tuberculosis in the 19th century also led to people traveling for improved healthcare. Europeans would travel to the United States, as the environment there was suitable for faster recovery. Yoga and Ayurvedic treatments were also popularized in India centuries back. This encouraged people to flock into the country in search of alternative healing methods. Finally, Japan's natural mineral springs have also attracted travelers and still are a center of attraction today.
In short, any traveling related to healthcare is considered medical tourism. The term varies between countries, as many have their criteria of what is defined as medical tourism. Such as, some countries consider spas to be a part of it, while others don't.
At present, sightseeing is also gaining more traction, as the prices and travel time are getting lower. People now can get treated for complex surgeries and enjoy touring after recovery. Although medical tourism has become insanely accessible but is also prone to various threats. We'll be discussing those issues in the upcoming sections.
Modern-day Approach for Healthcare Tourism
The notion of medical tourism has retained its overall concept over the years. However, the implementation has altered based on modern requirements, technological changes, and shifts in culture.
The phenomenon of international travel is very recent and got its boost after the wide availability of cross-border air travel. In the early days, people used to walk or travel by animal-aided vehicles to reach their destination.
Advancements in technology have also surpassed the limits of what can be achieved. Procedures such as in vitro fertilization, organ transplant, neurological treatments, etc., wouldn't be possible without modern technology.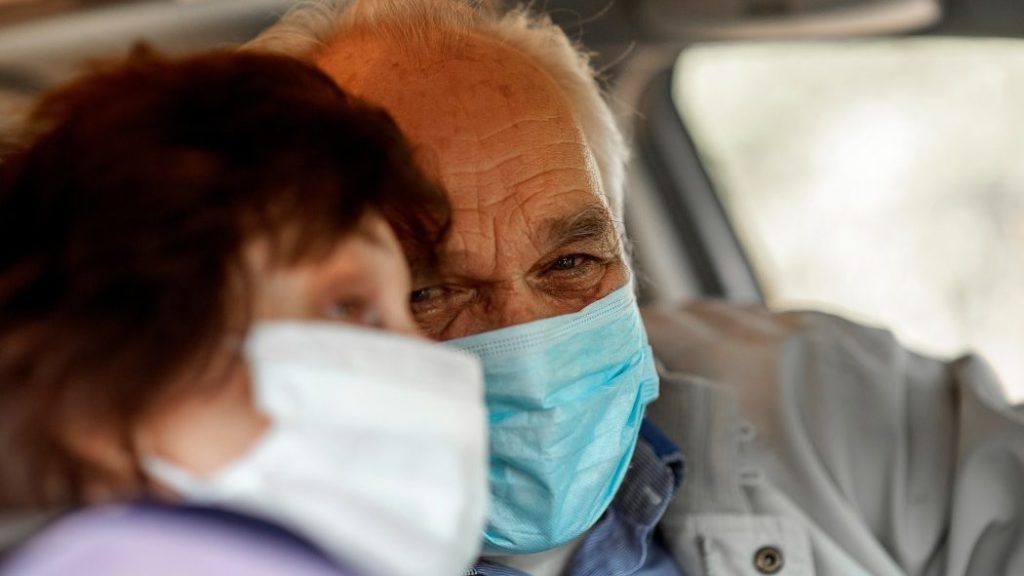 Why is Medical Tourism Becoming so Popular?
Because of the wide availability and complexity of medical services, various factors influence medical tourism demand. In general, the factors are –
Reduced Cost
Higher Standard of Treatment
Legal Issues and Availability
Cutting Down the Waiting Time 
Traveling After Recuperation
Reduced Cost
Cost is by far one of the primary influences on obtaining healthcare abroad. In countries such as the United States, medical expenses are one of the highest. Surgeries such as heart bypass in the US will cost no less than 113,000 USD. This exact procedure is at least ten folds cheaper in India, costing around 10,000 USD.
The potential of saving money is enormous and comes with more benefits than drawbacks. After recuperation, patients can potentially go sightseeing, do shopping, return home, and still have enough money to save into their bank account.
Higher Standard of Treatment
The quality of treatment is another crucial aspect influencing healthcare tourism. Some countries have pioneered the implementation of specific medical procedures through modern technologies.
Complex surgeries such as bone marrow transplants are preferable in countries like Israel, where they offer state-of-the-art facilities to perform such procedures. And for treatments such as open-heart surgeries, usually, Thailand is the desired destination. Instead of the homeland, tourists would prefer traveling to such countries for better healthcare.
Accreditation is important. This is often the main factor for foreign patients when considering their travel. Being accredited means that the organization is fully capable of providing healthcare as intended by a particular country
The Joint Commission (TJC) is a popular one based in the United States. Facilities associated with it mean they are qualified in providing US-Standard services to their clientele. TJC has accredited over 22,000 healthcare organizations to be suitable for US medical care standards.
Various other authoritative bodies are available that are approved by the IAF and ILAC. Each recognizes organizations as per the rules of the country they belong to. Such as Accreditation Canada, which is a Canadian recognition body and the oldest one by far.
Legal Issues and Availability
Circumvention tourism is a growing sector in the industry. It is common to see patients traveling overseas to get specific treatments that aren't legal in the home country. Procedures such as abortion, doctor-assisted suicide, or certain drug use are considered illegal in some countries but can be perfectly normal in other countries.
Technologies required for some treatments may be altogether unavailable in the home country. This also influences getting treatments abroad. Surgery for craniotomy is one such example. It requires removing a part of the skull to relieve pressure from the brain. Performing such a procedure involves complex and advanced machinery that is expensive and hard to come by.
Common Issues Faced by International Patients
Flying abroad, getting low-cost treatments, and touring; all sounds quite appealing, but also come with their drawbacks. Depending on the country and hospital you choose, a whole plethora of complications might await if not planned wisely. Here are some of the most common issues patients face while traveling for healthcare.
Language barrier: Communication can often balk a patient from selecting their desired destination. When receiving treatment, language misunderstanding can lead to a costly repercussion. We always recommended taking along a local guide who can help with the translation and navigation.
Lack of professionalism: Most developing countries lack professionalism in terms of their behavioral aspect. Most haven't matured enough to offer a warm, friendly, and helpful service. However, some higher standard hospitals are almost up to the mark with international standards and provide training in this regard.
Quality concerns regarding medication: The medication can be of poor quality, or may even be unavailable in the home country. Patients will have to go through the hassle of seeking alternative medicines. In addition, those medications might not be adequate with the practitioner's prescription.
Antibiotic resistance: Depending on the country, a person might be prone to catching bacterias that their body isn't capable of fighting with. This is a common issue faced by many of the first world nation citizens. Visitors should maintain proper sanitization and hygiene at all times.
Common Treatments Currently in Demand
While there are certain types of exquisite healthcare tourism available, but most people travel for more common issues they face during their lifetime. And this is what makes up most of what we know as medical tourism.
The list below are some of the common treatments:
Dental Tourism: A 2013 data states, over 500,000 Americans opted for foreign dental care services. Why? Simply because they can save anywhere around 40 to 65% of the cost they would be paying in their homeland. Popular destinations include Mexico, Thailand, Costa Rica, and so on. (Source)
Check our complete dental tourism guide in Mexico.
Orthopedic Surgery: Orthopedic in short involves treating conditions relating to the musculoskeletal system. Problems such as physical trauma, spine disease, degenerative disease, infections, tumors, and congenital disorders fall into this category. Depending on the surgery and severity of the patient, typically 25 to 75% cost can be saved. Thailand is one of the popular destinations for such procedures.
Organ transplant: Organ transplant is a complicated and often a debated topic for many countries. Lower-class citizens are often the primary victims of illegal organ extraction. Many countries are either banning or putting strict restrictions to prevent such malpractice. Despite the effort, illegal extractions are still present in the black market.
Organ transplant is legal in the Philippines. However, it comes with some restrictions and laws that you will need to follow. We recommend looking into the government regulations before making any consideration.
Cosmetic Surgery: Cosmetic surgery is mostly popular amongst the western culture. The global market for this procedure was valued at over 50 Billion USD in 2018. Americans cover a fair share of that value, with over 15 Billion USD spent on cosmetic surgery in that same year. It is typically popular in women to enhance their physical appearance. Common surgeries include breast augmentation & reduction, liposuction, eyelid surgery, facelift, tummy tuck surgery and nose reshaping.
If you want to know more details about tummy tuck surgery, please check our Tummy Tuck Surgery in Mexico article.
Cardiac Surgery: Cardiac procedures are rather complicated. These surgeries often are successful but do entail potential risks. In case a patient has already undergone surgery and hasn't fully recovered yet, can possess a threat. Similarly, patients with diabetes, kidney disease, lung disease, or artery disease are prone to risks. Countries such as Israel, Singapore, and Thailand have accredited hospitals for performing such surgeries.
Citation
1. Health and wellness spa business report by statista (2020): (Source)
2. Cosmetic surgery market value reports (2018): (Source)