Mexico's popularity for plastic surgery is at an all-time high, and it isn't hard to see why. The country alone performs over 1.2 million surgeries per year. If you are looking to change your appearance, whether it be minimally invasive surgeries or complete mommy makeover – Mexico offers board-certified surgeons & top-class hospitals with decades of experience. The cost is also a few folds lower than what you'd pay in many other countries western. For instance, Liposuction will cost you approx. $1,600, and in the U.S., you need to pay around $6,000.
In Mexico, you can also find surgeons of your choice from a few selected nationalities. For example, if you prefer American or Canadian surgeons, organizations like the American Society of Plastic Surgery run programs for providing certified surgeons in Mexico. Additionally, you can visit cities near the borders for hospitals dedicated to international patients (more convenient for U.S. patients).
Is it safe to get plastic surgery in Mexico?
Yes, getting plastic surgery in Mexico is very safe. But it will only remain true as long as you are getting the surgery done by board-certified surgeons. This is true for any country. The accredited medical centers and verified surgeons in Mexico are highly trained and facilitated to provide the optimal safety possible. As a large percentage of the patients come from the U.S., hospitals & clinics are offering American-standard equipment and facilities for the treatment.
In addition, cities like Tijuana, Cancun, Monterrey are some of the most popular destinations for plastic surgery. Tijuana consistently ranks at the top position year after year.
Useful Advice: Although it's safe, it doesn't mean things can't go wrong. Plastic surgeries are already very cheap in Mexico. But, some people still try to get the cheapest deals possible, which sometimes results in horrendous outcomes. Clinics for plastic surgeries are found in almost every region of Mexico; thus, there is huge competition. They will advertise themselves as qualified for treating international patients. It is highly recommended you check the medical centers for national or international accreditation and make sure surgeons are board-certified.
Why is Mexico so popular for Plastic Surgery?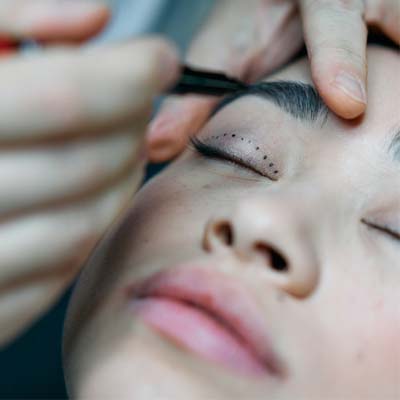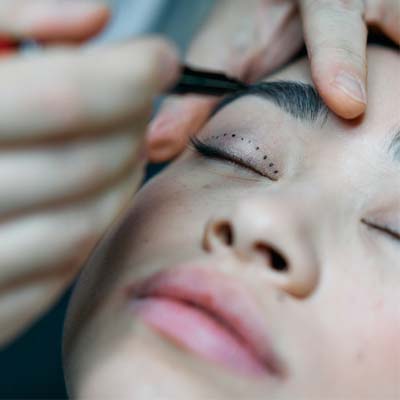 Mexico is popular for plastic surgeries for several reasons. Firstly, its proximity to the U.S. always keeps the country favorable for receiving more patients. In fact, a large percentage of patients come from U.S. and Canada. Secondly, you can combine surgery with a vacation. Mexico is a tourism country in general and offers a wide variety of options.
Affordability is amongst the main factors driving patients to Mexico. Plastic surgeries cost 40% to 70% less when compared to similar services in the U.S. The cost is usually low enough to be paid out-of-pocket. In addition, medical centers use the same technology that qualifies for international standards. English speaking staffs and medical professionals are very common in Mexico. Cancun is one of the places with very high availability of English speakers and offers some of the best tourism experiences in the country.
General price comparison for plastic surgeries
As advised before, getting the cheapest deal shouldn't be the main priority when getting plastic surgeries. You are already cutting a significant amount of cost by traveling to Mexico. The price we have mentioned below are what you will commonly see in Internationally accredited medical centers. It will vary depending on the city you are staying in. That's usually because of the different living costs from one region to another.
| | | |
| --- | --- | --- |
| Procedure | Mexico ($-approx.) | USA ($-approx.) |
| Breast Lift | $4,100 | $7,900 |
| Liposuction | $1,600 | $6,000 |
| Facelift and Necklift | $4,800 | $12,100 |
| Breast Augmentation | $3,900 | $6,500 |
| Tummy Tuck | $4,500 | $8,150 |
| Rhinoplasty | $3,000 | $7,400 |
| Vaginal Rejuvenation Surgery | $2,400 | $5,400 |
Why is plastic surgery cheap in Mexico?
Looking at the price difference in Mexico vs. other western countries surprises most people. Plastic surgeries are literally more than half the cost of what you'd pay back home. But why is it so cheap? A common misconception is that surgeons use lower standard equipment. But that's far from true. In fact, Mexico is currently one of the best places to get high-standard plastic and reconstructive surgeries.
One of the reasons why plastic surgery in Mexico is cheap is because of the overhead cost. Things like heating, air conditioning, electricity expenses, rents, and other factors are considerably lower. Plus, medical education is also very cheap, and usually, surgeons don't have any loans to repay after graduation. This also helps in keeping the surgeon and staff fees very low.
Popular plastic surgery procedures in Mexico
From rhinoplasty to Brazilian butt lift to a complete mommy makeover – you can get almost all types of plastic and reconstructive surgeries in Mexico. However, some are more popular than others. Below you will find short briefs on some of the most popular plastic surgery procedures sought-after by international patients.
Mommy Makeover
Mommy Makeover is a combination of different surgeries. It is mainly done to improve the physical appearance after pregnancy. Tijuana, Cancun, Monterrey, Juarez, and Mexicali are better places for such surgeries and can be done at a cheaper cost. Usually, such surgery includes liposuction, tummy tuck, and breast lift. More work can be done if required or requested by the patient.
Liposuction
Liposuctions are some of the most commonly done procedures in Mexico. In fact, it accounts for over 14% of the total surgical procedures performed in a year. It is trendy amongst foreign patients. The cost will vary depending on which area you want to perform the liposuction. Usually, it will cost between $-approx. $1,600 to $3,800.
Tummy Tuck
Tummy Tuck is similar to Liposuction but is more invasive. It is also a commonly done procedure. You can get this surgery in all mainstream Mexican cities; however, Tijuana and Monterrey are two of the notable ones.
There are various types of Tummy Tuck, and the cost will vary for each. How much work you want to get done also influences the price.
Nose Surgery
Nose surgery, also known as Rhinoplasty, accounts for over 8% of total surgical procedures done in Mexico. Generally, it is more common for American patients to travel to Mexico for this surgery. The price starts at around $3,000 and can go lower or higher depending on the location.
Brazilian Butt Lift
Although Brazilian Butt Lift is more popular in Brazil, Americans prefer to travel to Mexico for this procedure due to traveling distance and safety. Tijuana is a preferred destination for BBL. You will find All-inclusive packages at around 60% reduced cost as compared to the U.S. Also, top medical centers will use FDA-approved materials and implants for such procedures.
Breast Augmentation
Breast Augmentation is popular worldwide and is one of the most sought-after surgeries done by women. In 2019, this procedure was performed 1,795,551 times globally. In Mexico alone, it has been done 74,637 times. The cost for this procedure in Mexico is more to less approx. $3,900, which is almost half of what you will pay in the U.S.
Plastic surgery hospitals/clinics in Mexico
Unlike other countries, in Mexico, you have the flexibility to choose the location first and then pick the hospital for your surgery. That's because plastic and reconstructive surgeries are pervasive and are found in most country places. Unless you already have a preference, we recommend you choose a popular tourist destination. Finding medical vacation packages will be much easier this way. Also, staying in tourist-focused regions will give you access to all the modern facilities needed during your stay.
Best plastic surgeons in Mexico
Judging the number of plastic surgeons available throughout Mexico, it isn't easy to list the best. The list of certified surgeons alone is huge. In fact, Mexico City itself accounts for 434 authorized physicians. We recommend you look for surgeons through the American Society of Plastic Surgeons (ASPS). Here, you will get to choose doctors at specific Mexican locations. Plus, you can choose by name and filter by the procedure you want. ASPS members have completed the necessary training and certification requirements in their respective countries. Plus, each member has at least three years of experience and is in good standing with their national plastic surgery organization.
What are the best places in Mexico to get plastic surgery?
The standards and cost of medical care, particularly for plastic and reconstructive surgeries, are mostly similar in all major cities of Mexico. The difference lies in what each city has to offer. For example, you might prefer Cancun for its biodiversity and culture. And Monterrey for the best city experience, or perhaps, if you are an American, Tijuana might give you the best value and ease of entry to the country. It all depends on your condition and what you want to achieve with your medical vacation. To help you choose, we have picked some of the most popular destinations in Mexico for plastic surgery.
Tijuana
Tijuana is not only the largest city in the Baja California peninsula but is also one of the most important border towns in Mexico. It alone accounts for an estimated 11 million tourists, and a large proportion of them are medical patients.
Although Tijuana has many tourist attractions like beaches and beautiful landscapes, it is more suitable if you want a city experience and explores cultural sites.
Along with plastic surgeries, the city is also known for offering dental, bariatric, and other types of medical procedures.
Cancun
Cancun's popularity and healthcare offerings are similar to Tijuana; however, this city is more favorable for vacationing. It is enriched with culture, biodiversity, and history. Beaches and oceanfront resorts are the key tourist attractions of Cancun. Moreover, it is very flexible for both luxury and budget travelers. If you are low on budget and still want to do sightseeing, Cancun will be the ideal choice. The city also offers two of the seven JCI-accredited hospitals available in Mexico.
Guadalajara
Plastic surgeries in Guadalajara are comparatively more affordable than in some of the other popular regions. The city is known for providing cutting-edge plastic surgery procedures and professional customer service. Surgical skills and experience are comparable to the surgeons in U.S. and Canada. It also offers visitors a collection of architectural and natural sites. Plus, U.S. dollars, debit/credit cards are commonly accepted in restaurants and shops in Guadalajara.
Monterrey
Monterrey is primarily an industrial city where you will see a selection of natural and artificial attractions. The city is suitable for those who want to stay in city environments. Here, you will find modern accommodations and some of the best shopping experiences in all of Mexico. It is home to the Macroplaza, which is one of the largest plazas in the world. Also, despite being a developed and business-focused city, the cost of plastic surgeries is comparatively affordable.
Puerto Vallarta
If you want a popular destination for natural medicines, spas, and acupuncture treatment, then head to Puerto Vallarta. The city has charming and warm weather suitable for recovery. It is not uncommon to see patients coming here for annual checkups. Puerto Vallarta is very popular amongst women patients traveling here for breast enlargements and liposculpture. Its soothing atmosphere and relaxing vacation spots make it ideal for most patients.
Reynosa
Reynosa shares its borders with Texas and has good influence from American culture. So by traveling here, you get to enjoy a mix of cultures from both countries. Patients seeking treatment in Reynosa's hospitals usually have insurance coverage; however, many come here without insurance. Hospitals are very reliable and as medical centers are located very near the borders, getting treatment and returning the same day isn't very difficult. American-owned hospital chains are also widespread here. Also, along with plastic surgeries, patients usually some to Reynosa for gastric and obesity-related treatments.
Things to consider when budgeting for plastic surgery in Mexico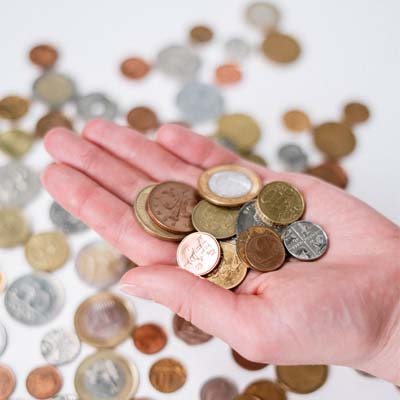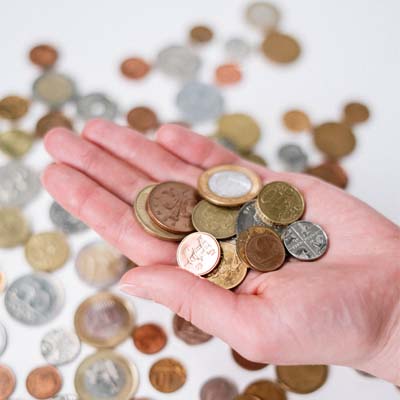 Even at a reduced rate, traveling overseas can still have a higher total cost if you haven't planned correctly. Things like air travel, accommodation, pre, and post-operative care, etc., will add up a significant amount to your budget. Plus, the longer you stay, the more you need to spend. So before planning your trip, first consult with the surgeon and your travel agency regarding how much you might need to spend.
Regarding your treatment, you must consider the cost of medication, consultation, anesthetics, surgeon fees, staff fees, number of staff that will be allotted to your service, translator fees, cabin charges per day, and anything else that is not included in the procedure price. If you plan to go on a vacation after or before surgery, consider getting a vacation package instead of traveling on your own. Usually, these packages will offer the best deals. Plus, you don't have to go through the hassle of planning the vacation yourself.
Paying for plastic surgery treatments in Mexico
If you already have the money for the surgery, then pay using cash. This is much more ideal than paying using loans, as you will need to repay with interest, adding up your total cost. Hospitals and clinics will accept credit cards as well.
However, if you don't already have the money and don't want to save up for months or years for the surgery, there are good loans options. The benefits are that you can get the surgery sooner and pay small monthly payments to clear the debt. Keep in mind that not all medical finance companies will have good customer service and good packages. Don't settle for the first provider; instead, look around for better deals. Companies like Citerra Finance and United Medical Credit are better ones in Mexico for U.S. patients. Canadian patients can consider Med Loan Finance.
Frequently Asked Questions
Can I get loans for my plastic surgery in Mexico?
Yes, you can get loans for plastic surgeries in Mexico. Several companies offer loans and various package services for elective procedures. You will need to pay back the cost through fixed monthly payments.
Is it safe to go to Mexico for a tummy tuck?
Mexico is one of the best places for safe and affordable tummy tuck surgeries. In fact, it is the go-to destination for such surgeries for American patients. Equipment and techniques used by the certified surgeons are on par with the international standards.
Is it safe to get Breast Implants in Mexico?
As long as the surgeon is board-certified and getting FDA-approved materials for implants, it is safe to get Breast Implants in Mexico. All-inclusive packages are available for this surgery and are recommended for foreign patients.