Want to get your pre-baby body back? Childbirth is a rewarding experience indeed. Holding a newborn brings joy to not only the mother but to everyone around her. However, pregnancy and breastfeeding can take a toll on your body. Pregnancy results in excess fat deposits, loss of body contours, stretches your skin, and leaves marks in your body. Mommy makeover includes a series of surgeries to restore pre-pregnancy body structure.
A successful makeover can give you a well-pronounced, beautiful figure and help get your self-esteem back. Mommy makeover in Mexico offers affordable all-inclusive packages designed to address post-pregnancy issues and help you get back to your pre-baby body.
What is a Mommy Makeover?
Mommy makeover is designed to restore the female body after childbirth. It consists of a series of cosmetic procedures performed in a single surgery. It generally includes breast lift, tummy tuck, liposuction, and butt lift on multiple areas of the body. The exact set of procedures combined will vary depending on your body's condition and how much you want to restore or enhance.
What Does Mommy Makeover Include?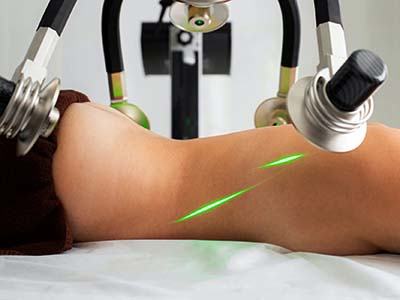 Mommy makeover allows you to truly customize the appearance you desire. You have greater flexibility to combine the procedures you want. Most patients concentrate on their breasts, tummy, and hips. Here are the most common procedures included in mommy makeover:
Breast Augmentation and Lift – restore shape and the correct volume of the breasts
Tummy Tuck – tightens the belly and muscles
Liposuction – removes excess fat to recontour the body
Brazilian Butt Lift – used to curve the shape and size of buttock without implants
Feminine Rejuvenation – used to reduce, reshape or tighten female genital tissues for a better symmetrical appearance
Benefits of a Mommy Makeover in Mexico
You can expect a dramatic aesthetic benefit and a transformed body appearance following a successful mommy makeover. Most women who get this procedure agree that the benefits far outweigh the risks and are happy to have opted for the procedure. In addition to physical appearance, it provides significant benefits for your emotional health, builds up confidence level, and provides overall improved quality of life.
Here are some notable physical benefits you will receive from a mommy makeover:
Loose skin will be removed
Smoother and firmer tummy
Enhanced contour through excess fat reduction
Well-defined and pronounced muscle tone
Stretch mark reduction
Figure that matches the pre-pregnancy appearance
What Is Included in an All-Inclusive Mommy Makeover in Mexico?
Services included in all-inclusive mommy makeover packages in Mexico will vary from provider to provider. Similar to the actual surgical procedure, the all-inclusive packages are also customizable. For instance, instead of a typical hospital bed, you can opt for a more expensive and personalized care unit. Additionally, you can choose to either only stay for the procedure or add vacation plans before the surgery. Below, we have listed the most commonly included options in an all-inclusive package:
Night Stays in Hotel
Night Stays in Hospital
Anesthesiologist
Registered Surgical Nurses
Concierge Services
Dedicated Case Manager / Coordinator
Ground Transportation (airport/hotel pick-up and drop-off)
Surgeon Fees
Surgery & Hospital Fees
Post-operative medication and garments
How Much Does a Mommy Makeover Cost You in Mexico?
The exact cost will differ on a case-by-case basis. The average price of an all-inclusive mommy makeover in Mexico can range from $8,000 to $15,000. In the U.S., the same procedures can cost around $30,000 or higher. Prices are mostly influenced by the combination of procedures you are opting for, including the complexity of your physical condition. Surgeons will also take into consideration any kind of previous surgeries you had. If your situation is more complicated, the cost can go even higher than $15,000.
The Right Candidates for a Mommy Makeover: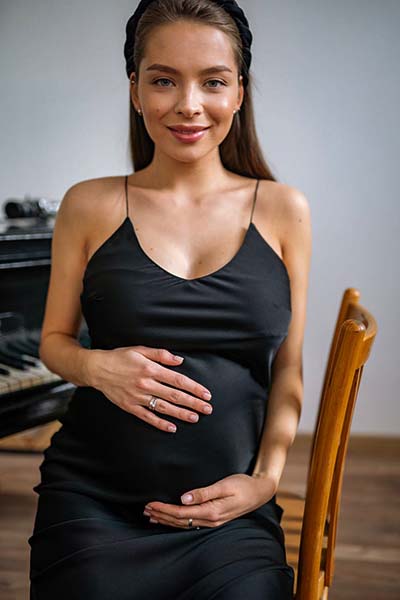 Not everyone can qualify for a mommy makeover. You need to be in optimal health to undergo this surgery. You have to first go through an appointment with the surgeon, where he will evaluate your condition to determine if you are the right candidate and if not, he will let you know what needs to be done. The following are the must follow requirements for the surgeries:
Your BMI needs to be in the range of 27 to 34
If you are diagnosed with obesity, you need to reduce weight to the optimal level
People with diabetes, high blood pressure, bleeding disorders, heart diseases, or diagnosed with depression are not the ideal candidates
Quit smoking for at least 4 to 6 weeks before the surgery
Discontinue alcohol before surgery
Avoid taking aspirin, anti-inflammatory drugs, and herbal supplement for at least 2-4 weeks before surgery
Mommy Makeover Recovery Time
Mommy makeover recovery time will depend on the type and number of procedures you have chosen. In general, you need to rest for at least two to three weeks before you can expect to return to your regular activity. However, it may take 3 to 4 months to heal completely. You need to follow all the aftercare instructions to ensure proper healing. During this time, look for signs of redness, drainage, swelling, bleeding, or pain. If it's severe or out of the ordinary, contact your doctor as soon as possible.
Top Centers in Mexico for Mommy Makeover
Plastic surgeries are undoubtedly very popular in Mexico, and services are available in all major cities. However, not every surgeon specializes in Mommy Makeover. To help streamline your search, we have listed below a few of the well-known medical centers that offer specialized mommy makeover procedures at affordable rates.
Frequently Asked Questions
Should I finish having children before considering a mommy makeover? 
It is recommended you have all your children before deciding to undergo a mommy makeover. It will help you get the best long-term result. Having a baby after the procedure may require a re-doing of mommy makeover on certain body parts. 
How soon after giving birth can I have a mommy makeover? 
It is recommended to wait at least six months after giving birth before considering a mommy makeover. This period is required for your body to heal and allows your weight and hormones to normalize. You also need to quit smoking for at least 4 to 6 weeks before the surgery. 
How painful is a mommy makeover? 
The surgeon will perform the procedure using general anesthesia, so you will feel no pain. However, you will feel some pain and discomfort for a few days during recovery. The surgeon will prescribe pain medications to keep you comfortable during those days. 
How long after a mommy makeover will I start seeing results? 
It takes several months before you can see some results. Typically, within 3 to 5 months, you will notice good results. However, the final appearance will be visible within eight months to a year.