With a huge concentration of top-class hospitals and over 6000 board-certified plastic surgeons, there's no doubt why millions are looking for plastic surgery in Brazil. Since the past decade, Brazil is witnessing a massive surge in its medical tourism industry. The central focus has been on its aesthetic-related procedures. Whether you want a tummy tuck, nose reshaping, or want a complete beauty overhaul, here, you will get everything at a considerably low cost. In terms of both quality and quantity, Brazil ranks 2nd in the world. So, if you are considering Brazil for aesthetic procedures, continue reading to get yourself acquainted with all the necessary information you need to know.
Table of Contents
Why Brazil is so popular for plastic surgery?
Plastic surgery is seen as a luxury in most countries. But Brazilians consider it as a right. Because of this phenomenon, plastic surgeries are found in most places in Brazil. Plastic surgeries are also included in Brazil's public healthcare system. Any sort of aesthetic procedure is either free or low-cost. Plus, the government subsidizes a large portion of the total plastic surgeries performed each year. It is widely considered in Brazil that being beautiful is a precondition to get a better job and finding a better life partner. This concept in aesthetics is very prominent in Brazil, which also results in the demand for such beauty enhancement surgeries.
Why choose Brazil for plastic surgery?
There are some key advantages to choosing Brazil for plastic surgeries. Firstly, Brazil ranks second highest in the field of cosmetic-related surgeries. It alone accounts for at least 10% of the total plastic surgeries done globally. According to the International Society of Aesthetic Plastic Surgery, Brazil exceeded the US in performing the most number of surgical procedures in 2019 with 1,493,673 surgical procedures.
Secondly, most plastic surgeries are exceptionally cheaper than what you'd pay in countries like the US and Canada. Public hospitals offer either free surgeries or charges a low fee for more complicated procedures. But we'd recommend you stick to private hospitals, as they are more fit to operate and care for foreign patients.
If you want American-certified hospitals, then that's also readily available. There are at least 60 JCI accredited hospitals in various parts of Brazil, with Sao Paulo and Rio de Janeiro having some of the best ones.
Is Brazil safe for plastic surgery?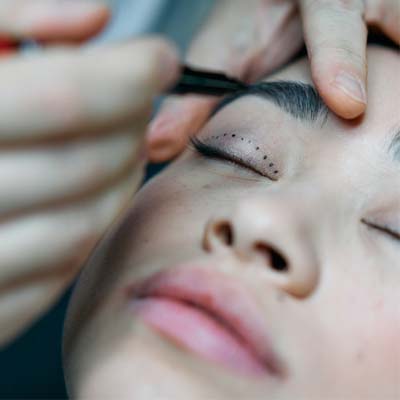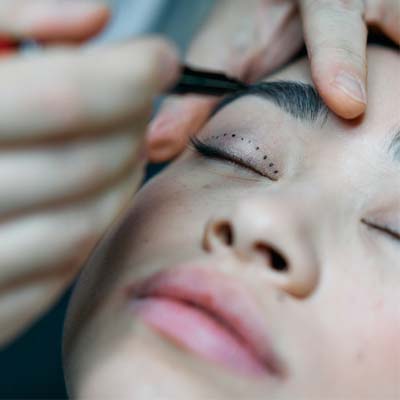 Brazil is safe as long as you are getting treated by certified surgeons. We'd highly recommend you seek treatment from hospitals with JCI accreditation for the best possible service. Surgeons from those hospitals are board-certified and will take all the precautions for reducing any sort of risks. Their standard of care will also be equivalent to the US healthcare system. Many private hospitals offer dedicated services that extend to more than just medical treatment. Their service will likely include hotel accommodation, shuttle services, and personal nursing services.
General price comparison of plastic surgery
The price of plastic surgeries, when compared to the US, can be as low as 70%, depending on the procedure. It can go further lower if you compare the public and private hospitals. Brazilian government subsidizes a large portion of plastic surgeries each year, which also significantly lowers down the cost. However, for foreign patients, it will always be best to choose private hospitals. That's because there are no waiting times, and the standard of care is better.
Comparing the cost of plastic surgery
The price for your particular surgery will vary depending on the location, hospital, and surgeon's expertise. Some cities are more expensive than others. The same goes for hospitals. You will initially need to consult with the doctor and let them know your condition, goal, health issues, and all other related information. Then the surgeon will give you an estimation of the cost. To get a better value, you will need to repeat the same consulting procedure with other doctors. It is recommended you consult with multiple doctors from the top certified hospitals. Then judge who offers the best value for money. This process will also help you get a good understanding of which location and hospital will be best for you.
Please note, for some treatments, the price will not be fixed. For example, the cost for liposuction will depend on the amount of work done, length of operation, and recovery time. In such cases, the surgeon will only give you an estimated price, which can change later.
Price comparison table
The data below is a very simple price comparison table between the US and Brazilian plastic surgeries. It is just an estimate of how much you may need to pay. The actual amount will change depending on your health condition.
| | | | |
| --- | --- | --- | --- |
| Procedure | US Hospitals | Brazilian Hospitals | Savings |
| Face lift | $10,500 | $5,500 | 47% |
| Breast Augmentation | $7,500 | $3,500 | 50% |
| Tummy Tuck | $6,000 | $4,200 | 30% |
| Nose Surgery | $5,500 | $3,000 | 45% |
Why is Brazil's medical cost lower than the US?
Brazil offers universal healthcare to all its residents. All citizens and visitors, whether it be documented or undocumented, can access its free healthcare system. There is no cost-sharing scheme in place. You don't even need to go through any application process. This initiative vastly reduces the cost of medical expenses in Brazil. Still, middle and upper-class citizens prefer to opt for private healthcare services to get better quality service.
Cities best for plastic surgery in Brazil
Without a doubt, Brazil is one of the most sought-after places for all sorts of aesthetic-related surgeries. You can get treated in all major cities of the country. But for a foreign patient, we would recommend only two cities for plastic surgery. Considering the living standards, availability of daily essentials, convenience, and getting the best possible medical services, Rio De Janeiro and Sao Paulo will be the best for most foreign travelers.
Plastic surgery in Rio De Janeiro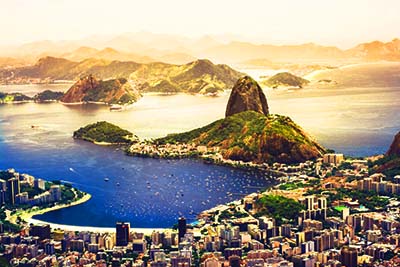 Rio De Janeiro is not just a hotspot for large-scale carnivals and beautiful landscapes. It also plays an important part in the country's medical tourism sector. Rio is home to some of the best and most qualified surgeons in all of Brazil. The top-class hospitals in the city are on par with the US healthcare system. They have many JCI accredited hospitals readily available to serve medical tourists. Also, considering other cities, the living cost might not be very cheap in Rio but does offer all of the amenities and luxuries you'd look for as a tourist. So transportation, accommodations, and other services will be comparatively better than in many different locations in Brazil.
Plastic surgery in Sao Paulo
Sao Paulo plays a major role in Brazil's tourism industry. In 2019, this city alone received 2.4-million tourists, which is the largest number comparing all states in Brazil. Sao Paulo does offer all types of Plastic surgeries, but beauty procedures are the most sought-after. Spas and beauty salons are a common sight in the city. It is not uncommon to see foreigners flocking into the city to get their beauty procedures done. Sao Paulo also offers numerous JCI accredited medical centers in various parts of the city. As it is an economic center of Brazil, the living cost is fairly expensive. Still not as high as what you would pay in the US.
Popular plastic surgery procedures in Brazil
Getting plastic surgeries in Brazil is as common as getting any general treatment that you will find anywhere. Brazil is the second-largest consumer of plastic surgeries right after the United States. Although you will get all kinds of aesthetic-related surgeries, some procedures are the most popular among patients. We have listed it down below. It also contains the number of times these surgeries were performed in 2019. (source)
Surgical Procedures:
Liposuction – 231,604 times
Breast Augmentation – 211,287 times
Abdominoplasty – 154,663 times
Eyelid Surgery – 145,346 times
Buttock Augmentation – 115,531 times
Non-surgical Procedures:
Botulinum Toxin – 507,869 times
Hyaluronic Acid – 398,830 times
Chemical Peel – 34,804 times
Calcium Hydroxylapatite – 29,694 times
Photo Rejuvenation – 24,044 times
Recommended plastic surgery clinics/hospitals in Brazil
There's no doubt that Brazil is one of the best places for plastic surgeries. But there are thousands of medical centers to choose from, and finding the right one becomes a major concern for most patients. To make your search easier, we have listed a few of the top hospitals and clinics popular for plastic surgeries.
Certified plastic surgeons in Brazil
The recommended surgeons in the list are board-certified, and each has a minimum of at least three years of experience. Visit the ASPS website for more options. We have also included the contact details and address of their medical center below.
How to avoid the risks of plastic surgery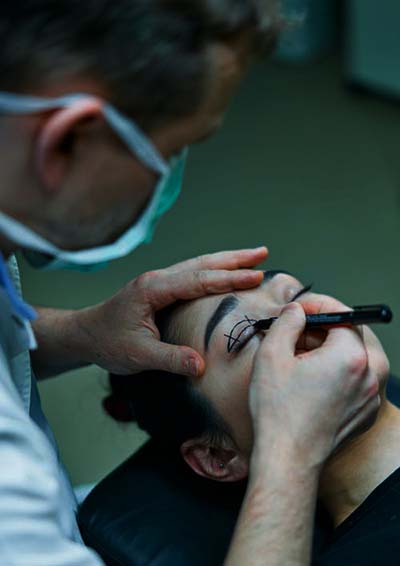 It isn't uncommon to see patients having serious complications after surgery. That mostly occurs because of the surgeon's lack of expertise. So when you choose a surgeon and the hospital, you will need to check in on various factors.
The safest way to avoid complications is to choose a board-certified surgeon. Ideally, you would want to consider surgeons certified by the American Society of Plastic Surgeons (ASPS). They are one of the largest and most well-recognized organizations on cosmetic and reconstructive plastic surgery. Members of this organization are put through rigorous criteria and usually have 6 to 9 years of training solely on plastic surgery. They represent over 90% of America's board-certified surgeons and over 8 thousand foreign plastic surgeons worldwide.
Ask the surgeon to provide an up-to-date certificate from their representative authority. If you are an American and want an American-standard treatment quality, look for an ASPS certificate. For other nationalities, there are other equivalent alternatives as well. But American healthcare standards are one of the best, so ASPS certification should be enough.
Your operation needs to be held in an ambulatory medical facility. It will ensure that if a medical emergency arises, they can immediately respond and take necessary precautions.
During your consultation with the surgeon, describe your goals, health condition, and the outcome you expect from the surgery. Provide the most amount of details possible so that the surgeon is aware of your condition. It will help him examine you better and minimize the risks further.
Regarding the medical center, as a foreigner, you will be better of by choosing a JCI accredited hospital. Hospitals associated with it means they are qualified to offer American-standard medical care. Their medical equipment will also be similar to the US counterparts.
Smart ways to pay in Brazil
The online payment system is very well established in Brazil. From simple grocery shopping to paying medical bills, all can be done using your credit card. You can use services like MasterCard, Visa, Apple Pay, or even American Express to make online transactions in Brazil. Hospitals are also quite flexible in terms of accepting payment.
Cash and personal checks are definitely an option if you are looking for a more traditional approach. But using online payment methods is much more convenient as these are very widespread in Brazil. Even when you are sightseeing, you will commonly see shops and malls accepting online payment.
Please note, medical bills for surgeries are usually higher than usual, so if the bank sees unnatural foreign transactions, your account may get blocked. So let your bank know about your situation beforehand. Also note, payment methods accepted by hospitals will vary. So talk to your desired hospital about what payment methods they accept.
Frequently Asked Questions
Is plastic surgery cheaper in Brazil?
The cost of procedures in Brazil is cheaper than in most western countries.
What is the cost of plastic surgery in Brazil?
The price depends on what surgery you choose. For example, a nose surgery will cost around $3,000 in Brazil, which is around 45% less compared to what you'd pay in countries like the US. You can expect to save up to 70% of the total cost.
How long does Brazilian butt lift last, and how does it work?
The longevity of the butt lift depends on how well you maintain your body. There isn't a fixed time period. It can last several years or even a decade. During its lifetime, you can expect to retain 60 to 80% of the fat transfer. The process involves taking body fat from your own body. The fat is then prepared for buttock augmentation. This process is much safer when compared to using synthetic materials.
How much does Liposuction cost in Brazil?
The price for Liposuction can range from $3,000 to around $9,000 in Brazil.
How much is Tummy Tuck in Brazil?
Tummy Tuck can cost around $4,200. It can go higher depending on the type and complexity of the tummy tuck.
What is the cost of a Facelift in Brazil?
The price for Facelift surgery can start from $4,700. It will go higher based on your condition.
Final Verdict
Brazil is truly one of the most cost-effective and best places you can visit for all sorts of beauty procedures. Plastic surgery in Brazil will be a rewarding experience if you have taken all the precautions needed to minimize all possible risks. As a final note, be sure to only seek medical assistance from board-certified surgeons and look for medical centers with international accreditation. It will give you peace of mind as you don't need to worry about any unprofessional performing surgery on you. In case if you are wondering how medical tourism in Brazil is like, consider reading our article on the topic.