Tijuana is the largest city in Baja California and attracts over 11 million tourists annually. It is not only a tourist destination but also doubles as an American alternative to affordable healthcare. Whether you want dental, cosmetic, or bariatric surgeries, this city offers everything at a fraction of the cost. Tijuana has its medical infrastructure built around the health tourism industry. It has easily accessible land & air routes, certified medical companies, and board-certified surgeons with multiple years of professional practice. You will even find American hospital chains operating their medical centers in the city. Consider reading through this article to get a clearer picture of what to expect from medical tourism in Tijuana.
Why choose Tijuana for medical tourism?
There are several reasons why patients prefer Tijuana as their medical tourism destination rather than other cities of Mexico. For Americans – particularly for Californian residents, the deciding factor is the ease of getting into Tijuana. You don't even need a car for long-distance travel if you live near the borders in San Diego. You can go to one of the available ports of entry, show your legal documents, and walk into Mexico without any hassle. This makes it possible for patients to get treated and return home on the same day.
For the rest of the west, Tijuana is a source for receiving international standard healthcare at a reduced cost. The wide availability of treatments and lower waiting times are also key factors for medical tourists. The city even offers one of the only seven JCI accredited hospitals available in Mexico. Doctors in Tijuana are board-certified and are trained or have partially received training from the U.S. In addition, you will easily find medical tourism companies providing all-inclusive services that cover accommodation, surgery stays, pre and post-operative facilities, and much more.
Is Tijuana safe for medical tourism?
Each year Mexico receives millions of foreign tourists, and a large percentage of medical tourists come to Tijuana for healthcare. So it is safe to assume the city is safe to visit. Also, there isn't any record of tourist-specific attacks. The infrastructure and facilities are based around the tourism industry. If needed, you will easily find support and police presence in tourist-focused regions.
Regarding patient safety, it is recommended that you drink bottled water and not eat street food unless allowed by the doctor. Mexican tap water is drinkable but can also be quite unsafe. So it is best to avoid. Most Mexicans themselves don't drink unfiltered water. Restaurants or bars also won't serve food made with tap water. Also, eating street food may raise complications before surgery. It is quite common to have diarrhea or stomach upset because of unhealthy food. There is a term called Traveler's diarrhea, which is common for travelers in Mexico.
Common medical treatments in Tijuana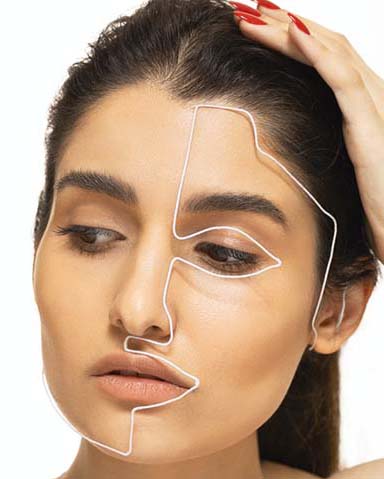 Tijuana has always been touted as one of the premier destinations for plastic surgeries. However, with increasing demand, the city now offers other types of treatments popular amongst foreign tourists. Treatments for common medical procedures to complicated surgeries are available in Tijuana at just one-third of the cost you'd pay back home.
Common medical procedures available:
Dentistry
Plastic and Reconstructive Surgery
Bariatric Surgery
Orthopedic Surgery
Cardiovascular Treatment
Stem Cell Therapy
Cancer Treatment
Weight Loss Surgery
Hospitals and Clinics in Tijuana
International patients in Tijuana come mostly from the USA and Canada. As a result, hospitals are making necessary changes to attract those patients. In Tijuana, you will find private hospitals offering US-based case managers, full-scale board-certified surgeons, advanced equipment, in-house pharmacy, shuttle services, and various all-inclusive packages. More importantly, as the city is located at the border, you will commonly see private hospitals close to the border that specifically treats foreign patients. These medical centers usually have both national and international accreditation from various organizations.
Some recommended medical centers in Tijuana:
Getting embassy updates
In case of any general, legal emergency, or safety-related queries, we recommend you keep in contact with your country's embassy located in Tijuana. They will be able to inform you about any travel restrictions, potential security problems, or any other type of warnings and recommendations during your stay.
U.S. Consulate in Tijuana
Location: Paseo de las Culturas s/n Mesa de Otay Delegación Centenario C.P. 22425, Tijuana, Baja California
Phone: From Mexico: 664-748-0129, From U.S.: 1-844-528-6611
Consular Agency of Canada in Tijuana
Location: Germán Gedovius 10411-101 Condominio del Parque Zona Río 22320 Tijuana, Baja California Norte – Mexico
Phone: From Mexico: 664-684-0461, From Canada: 011-52-664-684-0461
Traveling to Tijuana
Traveling to Tijuana will be the easiest for American residents. However, due to the country's developed infrastructure and focus on the tourism industry, it is fairly simple to fly to Tijuana regardless of which country you are from. Reading this section will give you more context on how you'd plan your medical trip to Tijuana.
Crossing the border
To cross the border by land, you will need the same legal documents as you'd need when traveling by air. You must have a valid passport, proof of citizenship, and other legal identifications for entering. You will also need Mexican Visitor's Permit that will have validity for up to 6 months. Please check the full legal process before planning your trip.
Traveling by Land
You have two options to enter Tijuana by land from the U.S. The first one is the San Ysidro bridge, and the second option is the Otay Mesa bridge. The U.S Customs will operate a checkpoint for anyone entering the country and has similar protocols as you'd see in normal airport terminals. If you want to take your car into the City, first consult with the vehicle insurance provider to see if they cover cross-country travels to Mexico.
Traveling by Air
The Tijuana International Airport is located just immediately to the south of the U.S border. If you live far from there, then flying will be the most appropriate option instead of trying to drive into Mexico. Flights are easily available, and depending on your location, it might take around 40 minutes to around 8 hours to arrive in Tijuana. You will also commonly find direct flights to and from Canada and other European countries. Once you land, you will be able to get a taxi and other shuttle services. Remember that the driver may ask you to move a block away from the entrances, which is normal.
Where to stay?
Tijuana is known for its vibrant nightlife, business, and lively atmosphere. The City offers a wide variety of options for different types of people. Such as, some areas are focused on beautiful beaches, some are suitable for exploring history, and some are more suited for casual visitors. So, where you should stay depends on what you want with your medical vacation in Tijuana. To help you get started, we have listed some of the recommended accommodations located in the popular regions of the City.
Centro Tijuana
Located in the northeast region, Centro Tijuana is the main historical and economic area of the country. If you want to explore the historical sites of Mexico and also want to enjoy city life, staying in Centro will be ideal. During your stay, you will commonly see streets filled with shops, bars, restaurants, etc., that are aimed at tourists.
Playas De Tijuana
If you are more into beach views and want a calm, recreational destination, stay in Playas De Tijuana. The name literally translates to "The Beaches of Tijuana." It is a very popular tourist destination and is known for its beautiful beaches and vibrant nightlife. It has beautiful oceanfront locations and offers loads of activities based on what you would generally see on beaches. For example, surfing, bodyboarding, and kayaking are some of the activities you will see throughout the year.
Rio Tijuana
Rio Tijuana is ideal for business travels. It is located near the US borders and accounts for commercial, financial, and health-related businesses. However, it isn't entirely business-focused. You will find many hotels, restaurants, shopping malls, bars, and much more that is geared towards tourists. If your priority is on getting your medical work done with light traveling, then consider Rio Tijuana.
Things to do
Tijuana is home to a myriad of elegant attractions, beaches, local markets, party centers, museums, parks, culinary foods, fruits, and everything you'd want as a tourist. You can literally spend months exploring the diverse options this City has to offer. However, if it's your first time in the City, then consider our recommended activities to get you started. You can later plan your own bucket list. Moreover, in Tijuana, you will find tourism agencies providing daily or weekly tours, which is also recommended if you want to get the most out of your trip.
Visit Tijuana Cultural Center (CECUT)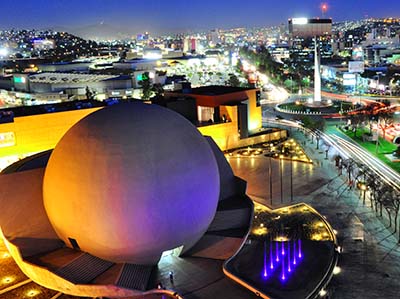 Tijuana Cultural Center has become an important landmark for recognizing Tijuana. The center is located near the borders and attracts over a million visitors each year. It has an IMAX cinema, botanic garden, aquarium, cafe, art stages, traditional gallery spaces, and much more. In addition, you will see many paintings, sculptures, and photos relating to the history of early Native Americans to the Mexican revolution.
El Popo Market
Visiting local markets are the best way to experience a typical Mexican life. Shopping at El Popo Market is one of the recommended approaches you can take for such an experience. It is the perfect spot for buying products like fresh cheese, dried chilies, fruits, oils, candy, soaps, and a variety of other raw food ingredients. You can also find local food stalls and shops to buy Mexican festival souvenirs.
Participate in festivals
Mexico is renowned globally for its crazy festivals, and Tijuana is no different. Festivals take place at different times of the year. If your medical needs aren't very urgent and you have the flexibility to schedule your visit, then come to Tijuana during festivals. The three recommended ones are Festival Entijuanarte, Baja Culinary Fest, and Baja Beach Fest. Each of these is different from one another and is popular in the City.
Enjoy the nightlife
Tijuana's nightlife can be compared to the ones you'd find in countries like the U.S. The city remains very lively throughout the night. You will find festivals, bars, nightclubs, restaurants, party centers in all parts of Tijuana. Ideally, you'd get to see a lot more people's activities at night than daytime. Nightclubs and bars are particularly common in the city. Whether you are low on budget or have lots of cash for a premium experience – you will find options available at all ranges.
Frequently Asked Questions
Why do people go to Tijuana for weight loss surgery?
Weight loss surgery in Tijuana is mostly popular amongst American residents. That's because the city is located right at the borders and entering Mexico is also very easy if you have legal documentation. Also, Tijuana offers very affordable weight-loss surgeries.
Is getting surgery in Tijuana safe?
As long as you are getting the surgery from a certified hospital, there's no need to worry about safety. Top private hospitals offer board-certified surgeons. Also, because of the high tourist influx, hospitals are making various amendments to update their equipment and methods to attract those patients.
How much is Gastric Sleeve in Tijuana?
Gastric Sleeve costs can range from $4,000 to $4,600 and can go higher depending on the patient's condition. Also, many hospitals offer all-inclusive packages that cover hotel, hospital stay, surgeon fees, and much more.
How much is a tummy tuck in Tijuana?
The cost of tummy tuck surgery in Tijuana will vary based on the hospital and how much work you want to get done. But typically, you can expect to pay approx—$ 4,500, which will include operating expenses and anesthesia.