The plastic surgery industry is booming at an unprecedented rate. Currently, the market size is valued at approx. 66 Billion(USD). Realizing the potential revenue that can be earned from it, more countries are opening their doors to all sorts of affordable beauty procedures. Governments are investing in building excellent healthcare infrastructure, minimizing costs, and even subsiding to promote their country's cosmetic tourism sector. So which country should you visit? To help you decide, we have prepared a list of the best medical tourism destinations for plastic surgery.
Table of Contents
The Most Popular Procedures for Cosmetic Surgery Abroad
The popularity of cosmetic surgeries has grown exponentially over the last decade. It used to be the case that only women opted for such procedures. But circumstances have changed. Now, men in increasing numbers are looking for various cosmetic surgeries abroad. In fact, men account for over 13% of the total cosmetic surgeries performed worldwide.
For women, the popular surgeries are:
Breast Augmentation
Liposuction
Hair Removal
Eyelid Surgery
Tummy Tuck
Breast Lift
Nose Surgery
Breast Reduction
For men, the popular surgeries are:
Gynecomastia
Hair Removal
Eyelid Surgery
Nose Surgery
Ear Surgery
Face Fat Grafting
Best Medical Tourism Destination for Plastic Surgery
The countries listed below are a few of the most renowned destinations for reconstructive and cosmetic surgeries. We have also included a list of the popular hospital and the cost of common procedures available in the country.
Brazil
Brazilians obsession with beauty has skyrocketed the popularity of Brazil's plastic surgery industry. According to the International Society of Aesthetic Plastic Surgery (ISAPS), Brazil ranks 2nd in performing most plastic surgeries globally. Though Brazil offers all types of procedures, the most popular ones are Breast Augmentation and Liposuction. It is also home to the Brazilian Buttlift that is famous for its sculpted and natural-looking figure.
Why choose Brazil?
Brazil offers some of the best plastic surgeons found globally. You can find numerous board-certified surgeons with 15 to over 20 years of experience, each specializing in specific types of surgeries. Many private hospitals have modern equipment and facilities that adhere to JCI standards. And because of the favorable exchange rate, the cost of medical expenses is very cheap.
Popular hospitals in Mexico
Price of common plastic surgery procedures in Brazil
Breast Augmentation – $3,500
Liposuction – $3,000
Face Lift – $5,500
Breast Reduction – $4,000
Nose Surgery – $3,00
Mexico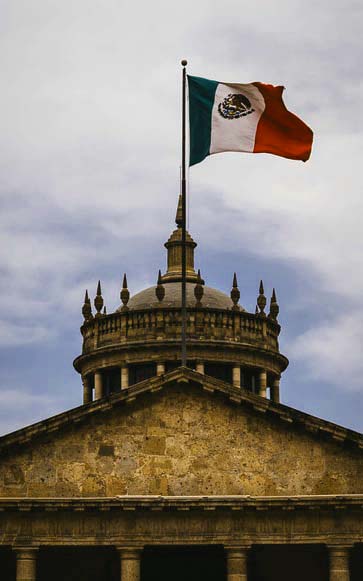 Mexico is probably the obvious choice for most Americans looking for plastic surgeries. Hospitals are located just outside the southern border, and the prices are lower by at least 30% to 70%.
Although cosmetic surgeries are the most sought-after procedures, it isn't uncommon to see patients flying across the border for simple dental checkups. Medical expenses in the US are notoriously high, due to which Americans consider Mexico as the go-to choice for all sorts of medical needs.
Why choose Mexico?
Certified hospitals dedicated to foreign patients are located close to the US borders, making it easy for Americans and Canadians to fly here in a very short time. Also, Mexico has many JCI accredited hospitals with board-certified surgeons trained in the US or other European countries. Regarding the price, surgeries like Liposuction will cost you around $3,000 in Mexico, in contrast to $5,000 being charged in the US. Complicated procedures like Heart Bypass will cost you over $100,000 in the US vs. around $27,000 in Mexico.
Popular hospitals in Mexico
Price of common plastic surgery procedures in Mexico
Face Lift – $4,250
Breast Augmentation – $3,800
Tummy Tuck – $6,500
Liposuction – $3,00
Rhinoplasty – $3,200
Costa Rica
With an expat-friendly infrastructure and international standard medical system, Costa Rica is amongst the most beautiful biodiverse countries you can visit. The country is quickly gaining traction for its cosmetic treatments, specifically in Breast Augmentation and Liposuction.
Costa Rica may not be the cheapest destination in terms of medical expenses, but its healthcare system is one of the best in all Latin America. Here, you will find some of the best board-certified surgeons and excellent private hospitals for cosmetic procedures.
Why choose Costa Rica?
Costa Rica's healthcare stands in 7th position in the global healthcare index, and the quality is on par with the US medical system. Any surgeon operating in the country needs to be certified, which reduces the risk of medical malpractices. Hospitals also need to meet set criteria before they can offer their services. Also, the country is primarily an ecotourism destination, so you can easily combine your medical travel with beautiful eco-friendly vacations.
Popular hospitals in Costa Rica
Price of common plastic surgery procedures in Costa Rica
Facelift – $4,600
Rhinoplasty – $3,500
Breast Augmentation – $2,700
Tummy Tuck – $3,900
Male Breast Reduction – $2,00
Panama
If you prefer staying in city environments and don't want any cultural shocks, Panama will be a great option for affordable plastic surgeries. The country is very well modernized, and you will find all the facilities and amenities you'd expect in a city environment.
Doctors in Panama are known to provide very personalized care. They will even give their personal contact and come to visit you in your hotel if needed. This level of personal care is not common in other destinations. Also, the prices for cosmetic surgeries are at least 50% less when compared to the US. For example, you can expect to pay $2,000 for a facelift, which, in the US, will cost you around $10,000.
Why choose Panama?
The top hospitals in Panama usually have affiliations and are recognized by Internationally accredited organizations. The Panamanian government has also placed local accrediting organizations to certify hospitals for their services. If you prefer JCI accredited hospitals, then there are currently two available in the country. Panama is also a very safe country for tourists in terms of both personal safety and tourism.
Popular hospitals in Panama
Price of common plastic surgery procedures in Panama
Face Lift – $2,000
Breast Augmentation/Reduction – $3,100
Liposuction – $2,500
Buttocks Augmentation – $3,500
Nose Surgery – $1,500
Chemical Peel – $450
India
India was already a major player in the Asian medical tourism market. But with the government's amendment on medical visa policies, it has become much easier to travel here for medical treatment. Now instead of 60 days, patients can stay up to 180days for medical treatment.
The costs of cosmetic surgeries are one of the cheapest in India. Popular surgeries like Breast Augmentation can go as low as $1,300, and Liposuction can cost you around $800.
Why choose India?
Despite the medical costs being so cheap, healthcare quality is comparable to the US healthcare system. Doctors here are highly trained and uses advanced medical procedures to conduct their treatment. Local accrediting organizations are in place to certify surgeons and hospitals, but foreign patients can also choose from the 36 JCI accredited hospitals available in the country. India is also a safe tourism country with a large English-speaking population. And considering the cost of living and medical expenses, it is one of the cheapest countries in Asia.
Popular hospitals in India
Price of common plastic surgery procedures in India
Breast Augmentation – $1,300
Liposuction – $770
Thigh Lift – $1,300
Strip Hair Transplant – 0.7 $ per Graft
Tummy Tuck – $1,300
Gynecomastia – $700
Nose Surgery – $310
Thailand
Thailand is not just a general tourism country. Its medical tourism industry has been booming rapidly over the past decade, especially in the cosmetic sector. Most plastic surgery institute in Thailand will offer a comprehensive range of procedures starting from simple to complex reshaping services. Gender resignment surgeries are the most notable ones in the country. The most commonly performed surgical procedures are Eyelid Surgery followed by nose surgery and Breast Augmentation.
Why choose Thailand?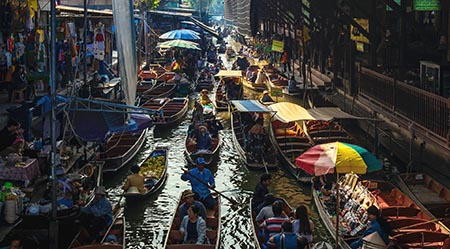 Many of the best doctors in Thailand are certified by American and European medical boards. There are over 35 JCI accredited hospitals, all of which are private hospitals. Also, living in Thailand is very cheap compared to other tourism destinations. It is also common to find packages that include both sightseeing and medical treatment.
Popular hospitals in Thailand
Price of common plastic surgery procedures in Thailand
Breast augmentation – $2,600
eyelid correction – $1,100
Buttock implant – $4,000
Cheek implant – $1,200
Nose reshaping – $1,200
Forehead lift – $1,400
Hair transplant – $1,000
Tummy Tuck – $3,000
South Korea
The K-pop culture in South Korea is a big influence on the country's plastic surgery industry. With both men and women opting for various cosmetic surgeries, South Korea is quickly becoming the global plastic surgery capital. In fact, the country has the highest rate of plastic surgeries done per capita, with 13 cosmetic surgeries done per 1000 people. South Korea isn't the cheapest destination for beauty and reconstructive procedures. Still, it is amongst the best in terms of offering medical facilities, state-of-the-art equipment, and international medical expertise.
Why choose South Korea?
South Korea's technological advancement is portrayed in their medical sector. The quality of their equipment and availability easily surpasses many Asian destinations. South Korea is also known to have dedicated facilities for international tourists. Getting bi-lingual staff and comprehensive services shouldn't be an issue. Hotel accommodations, transportations, and recuperation packages are also widely available. You can possibly spend your post-operative care in a luxurious hotel, and the price will still be lower than in the US.
Popular hospitals in Thailand
Price of common plastic surgery procedures in South Korea
Eyelid Surgery – $2,000
Breast augmentation – $7,000
Facelift – $6,000
Nose Surgery – $4,000
Liposuction – $4,000
Hair Transplant – $6,000
Breast Surgeries – $8,000
Laser Skin Therapy – $4,000
Turkey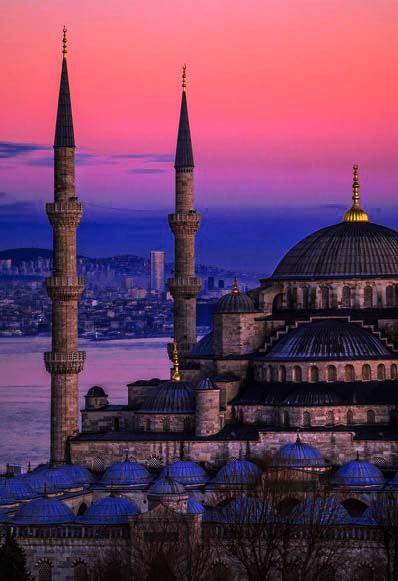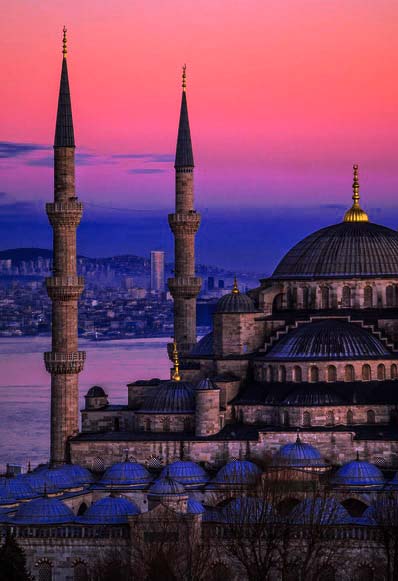 Turkey is considered a hub for affordable medical and cosmetic tourism in Europe. It is mostly sought-after by European and American nationalities. According to a 2019 report, Turkey's medical tourism sector generated about $1.6billion in revenue.
In Turkey, procedures such as anti-aging treatments are very popular amongst patients over 40 years of age. Cosmetic procedures, in general, are around 50% to over 70% cheaper in most private hospitals. Also, the government has taken various initiatives to improve its medical tourism sector. Many medical facilities will offer packages that include shuttle services, hotel accommodation, and attractive travel packages. Also, you can easily find highly discounted airplane tickets.
Why choose Turkey?
The government is very strict in terms of its healthcare standards and who can offer medical services. To be eligible for service, a surgeon needs to undergo many years of extensive training and also need to become a member of the Turkish Society of Plastic, Reconstructive & Aesthetic Surgery. Medical centers are required to maintain strict quality implementation and medical standards set by the government. These strict regulations make Turkey a safer destination for plastic surgeries.
Popular hospitals in Turkey
Price of common plastic surgery procedures in Turkey
Face Lift – $3,000
Breast Augmentation – $3,800
Breast Reduction – $3,200
Nose Surgery – $2,500
Liposuction – $2,500
Mommy Makeover – $9,000
Colombia
Medical tourism is not new to Colombia. The country has been promoting its cosmetic and other Healthcare services for several years. Being a South American country with solid security and great vacation spots, it continues to attract international patients from all over the world.
Colombia's cosmetic surgeries are equally popular amongst locals as it is with foreigners. Surgical procedures most common in Colombia are Breast Augmentation, Liposuction, and Eyelid Surgery. For non-surgical procedures, the common ones are Botulinum Toxin, Hyaluronic Acid, and Hair Removal.
Why choose Colombia?
The healthcare system relating to plastic surgery is very well established. As of 2019, there are at least 1,100 plastic surgeons in the country. So finding surgeons for cosmetic procedures won't be an issue. Plus, the prices are far less than the US and Canadian hospitals.
Popular hospitals in Colombia
Price of common plastic surgery procedures in Colombia
Breast Augmentation – $3,500
Liposuction – $2,000
Buttock Enlargement – $3,100
Tummy Tuck – $4,200
Nose Surgery – $2,500
Spain
Spain has a reputation for having one of the most efficient healthcare systems in Europe. Healthcare in Spain is continually improving, and as of 2021, the country is ranked 4th in the global medical tourism index. In Europe, Spain is particularly popular for its plastic surgeries. There are over 1,000 plastic surgeons available in various parts of the country. Prices are also very low from many other UK, European, and American countries. In addition, medical centers offer attractive discounts and packages combining surgery with holiday tours for medical tourists.
Why choose Spain?
Being a mainstream tourism destination, Spain has all the necessary facilities in place to serve foreign tourists. To make tourism more accessible, the government allows US and Canadian citizens to travel to Spain without any visa and stay up to 3 months. Regarding the cost of cosmetic surgeries, you can save around 20% to 50% of the total cost.
Popular hospitals in Spain
Price of common plastic surgery procedures in Spain
Breast Augmentation – $3,600
Face Lift – $5,400
Liposuction – $1,800
Nose Lift – $2,900
Tummy Tuck – $4,200
Benefits of getting plastic surgery abroad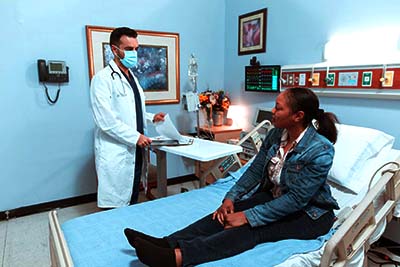 Getting plastic surgeries through medical tourism can be considered a gateway for people willing to receive affordable and quality treatment that aren't feasible in their home country. Depending on which country you are from, the benefits you receive will vary. Below, we have mentioned some of the benefits you would receive by choosing plastic surgery abroad.
Cost saving
Cost-saving is the biggest reason why people travel abroad to get plastic surgeries. Patients can easily save from 20% to 80% of what they would normally pay back home. Also, insurance generally doesn't cover plastic surgeries, and paying such high cash out-of-pocket isn't financially viable. So, patients usually opt for foreign treatments.
Luxury and personalized care
Foreign hospitals usually offer patients to be pampered during their stay at a fraction of the cost. Top medical centers offer hospital rooms that feel more like a hotel suite rather than a typical hospital cabin. By paying slightly extra, you can get one-on-one care with a private nurse, translator, higher staff ratio, and more.
Specialized medical procedures
Certain countries specialize in specific areas of surgery. For instance, Brazilian surgeons are known for their Butt lifts and precise sculpting skills. Thailand is considered a primary destination for gender reassignment surgeries, and Mexico is known for providing a wide range of plastic surgeries at an affordable cost while complying with international standards.
Vacationing at a foreign country
Patients take advantage of their stay in a foreign country by traveling to various local tourism destinations. Often patients will schedule a vacation before or after their procedure. Purchasing vacation plans from a tourism company will be ideal if you intend to stay for several days. Note: although it seems logical to spend the recovery in an island resort, it is important that you do not risk your recovery. So, plan wisely.
Paying for Medical Procedures in Other Countries
Payment procedures will vary between countries. Some may accept credit cards and bank checks, while others may require you to pay in cash. So before you make your travel plan, talk to the hospital about their payment procedures. Ask them what payment methods they accept and exactly what amount of money you have to pay for your treatment. Also, you may have to stay in the country for a month or longer, depending on your recovery. So consider the cost of travel and accommodation accordingly.
Things to Consider Before You Get Plastic Surgery Abroad
Millions of people are getting cosmetic surgeries done and have seen amazing results, but there are scenarios of medical misconduct in whichever country you visit. You need to make sure you are getting treated by professional surgeons and from a properly accredited hospital. So, before you start planning your vacation, here are some important things you need to consider.
The surgeon needs to be board-certified. They can ensure that all the risk minimization steps are taken into consideration.
Are you physically fit for the surgery? Cosmetic surgeries are not for everyone. For example, surgeries like tummy tuck require the patient to be in a healthy condition. If you have too much fat in your body, you cannot get the surgery.
Know what you need to pay. Consult with the surgeon and talk in detail about the total cost of the procedure.
Ask the surgeon about his previous work. See the before and after photos of patients that the surgeon has operated on.
The surgeon needs to speak English fluently.
Frequently Asked Questions
Can I trust a plastic surgeon abroad?
You can trust a board-certified surgeon. Go to the ISAPS website to find certified surgeons. Practitioners associated with them are put through rigorous training as per international standards.
How to know the cosmetic surgery clinic abroad is of the highest standards?
The clinic you choose needs to have accreditation from a reputed international organization. There are many accrediting bodies, but the ideal one would be Joint Commission International (JCI). JCI is considered a gold standard for accrediting medical centers globally. Clinics accredited by such organizations mean that they are capable of maintaining and serving international-level medical care.
Is cosmetic surgery abroad safe?
As long as the surgeon is board-certified and the hospital has international accreditation, cosmetic surgery abroad is safe. We'd recommend avoiding public hospitals regardless of which country you visit. That's because public hospitals usually don't offer the level of care you will receive in a private hospital.
Why go abroad for cosmetic surgery?
Cosmetic surgeries, in general, are very expensive, and insurance companies usually won't cover these procedures. You will have to pay out-of-the-pocket for it. So by getting these procedures done abroad can save you a lot of money.
Conclusion
There is no right or wrong in deciding which is the best place to go for plastic surgery. All countries mentioned above have great hospitals and medical infrastructure to serve foreign patients. Which country to choose depends entirely on your preference and how you want to spend your medical vacation. In short, if you have taken all the safety precautions, you should have a pleasurable during your stay in the country.