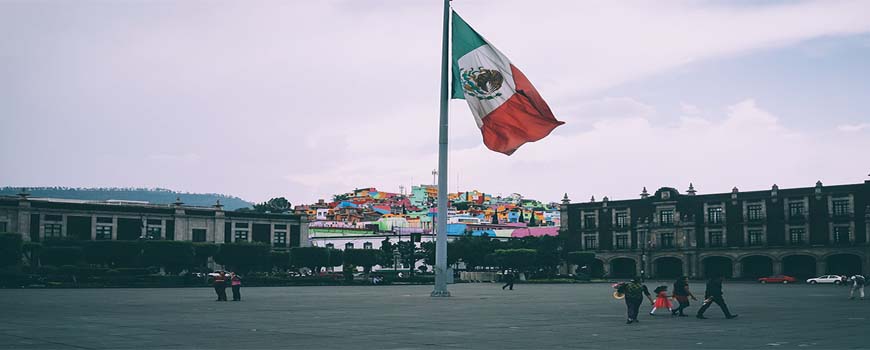 Veneers in Mexico are a cost-effective approach to improving the shape, harmony, and color of your teeth. Such cosmetic procedures are incredibly versatile that can cover up imperfections and give you an even, bright smile. However, due to high prices in the U.S., people are now heading south of the border to Mexico for affordable dental work. Here, dental veneers cost around 60% less while still accommodating the cost for a return trip back home. Read on to learn more about the cost and know why you should choose Mexico for dental works.
How Much Do Dental Veneers Cost in Mexico?
Depending on the type of veneer and location, the cost can range between $150 to $600 in Mexico. In contrast, the same veneers cost around $800 to $3,000 in the USA. It is recommended not to look for lower prices. You are already saving a lot of money by visiting Mexican dentistry. So you should be looking for a better quality of care rather than trying to cut the cost further.
Composite resin veneers – $150 to $250
Porcelain veneers – $280 to $550
Lumineers – $280 to $600
Why Should You Get Veneers in Mexico?
Mexico is one of the leading destinations for dentistry globally. Due to close connections with the US, finding US-trained surgeons are very common. Also, higher standard Mexican hospitals often use American medical equipment for performing surgeries. Another main reason for foreign dentistry is the lack of insurance coverage. Insurance providers usually don't cover dental procedures; hence, people are traveling to Mexico for affordable dental work. Around 25% of patients are from the US. Also, to make dentistry more accessible, hospital chains are opening new branches near the borders to specifically serve American and Canadian patients.
Types of Porcelain Veneers Available
Porcelains are the most popular and in-demand types of veneers currently available. Every porcelain veneer is custom-made to mimic the exact color and shade of the original teeth. The dentist will take a mold of your teeth, which will be used to create a precise and accurate measurement of the veneer. Here are the types of porcelain veneers that are in demand:
Pressed Ceramic – These are typically thicker and more durable than other types of veneers. Pressed Ceramics are cast under heat and constant pressure, which tightens the particles, making the veneer denser. Pressed Ceramics are often more preferred by cosmetic dentists.
Stacked Ceramic – These are hand-crafted to preserve the natural look of the teeth. The process of making stacked ceramic veneers takes more time, but the final results are outstanding. Also, these are a little weaker due to the porcelain work.
Lithium disilicate – These types of veneers are created using CAD/CAM technology. Lithium disilicate is new and considered the strongest type of veneer.
Most Common Veneer Brands in Mexico
There are several reputable brands available in the market, each with its own advantages. Dentists may have their favored brand of choice, but if you feel strongly about a particular brand, you can discuss it with the dentist during consultation. Below, we have listed a few of the popular veneer brands available in Mexico.
Why is Dentistry Cheaper in Mexico?
Dental work is cheaper in Mexico for several reasons. And not only dentistry but healthcare, in general, is cheaper in Mexico than in most other western countries. While it is a complex subject to talk about, here are the simple reasons why Mexico is cheap.
Salaries – Mexican doctors usually don't earn six-figure salaries. Low income can be seen throughout the spectrum on jobs across most professions. For example, the average nurse salary per year is around $47,600.
Student debt – Unlike American surgeons, in Mexico, students generally don't have to pay any debt after they graduate. The cost of education in the country is very low, especially in public universities.
Medical malpractice insurance – Medical practitioners in Mexico typically don't purchase malpractice insurance, which saves them from spending on additional expenses. These types of insurance policies can be quite expensive. So not purchasing it helps them keep their costs lower.
Cost of living – Mexico has a lower standard of living than the US. From house rent through food – everything is highly affordable, which ultimately lowers costs for healthcare as well.
Best Cities for Veneers in Mexico
Dentistry is widely available in all mainstream cities in Mexico. However, when combining healthcare with tourism, two cities come to mind. Tijuana and Cancun – both have accredited hospitals and top-class board-certified surgeons. While expenses in Cancun are comparatively higher, it offers more diverse options for vacationing. Tijuana is close to the US and is more affordable.
Veneers in Tijuana
Tijuana is one of the most important border cities in Mexico. Due to its close proximity and ease of access, American patients are more eager to visit Tijuana than other cities. It is possible to drive directly into the country just by showing passports (or other legal documents if required). One-day dental trips are easy for people living in the southern part of the USA. Medical costs and living costs here are very affordable, and there are also tons of options for vacationing.
The cost of veneers ranges from $250 to $450 in Tijuana.
Veneers in Cancun
Although Cancun is far from the borders, patients come here specifically to combine healthcare with tourism. Cancun has historically been best known for its tourism sector, but recently its healthcare sector is seeing a surge in popularity. The city has several dental clinics equipped with state-of-the-art medical facilities. For US patients, flying here can take around 2 to 5 hours, depending on the location.
The cost of veneers ranges from $290 to $450 in Cancun.
Popular Hospitals for Dentistry
Mexico is home to an assortment of private hospitals and clinics that cater to foreign patients. Below, we have listed just a few popular options that are located in Tijuana and Cancun. Refer to hospitals in Mexico for a more extensive list of hospitals available in various regions of the country.
Planning for Dental Trips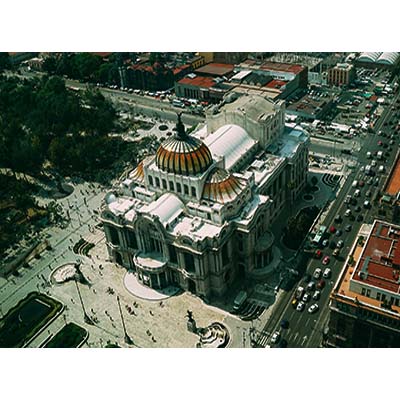 Before planning a dental trip to Mexico, make sure you have taken care of all the prerequisites. The following are some of the steps that you should consider before traveling:
If you've gone through dental checkups before, then take copies of all your documents, x-rays, or other images that can help the Mexican dentist make a better decision regarding your dental work.
Unless you have been to Mexico before or have any relative living there, it is best to contact a dental tourism company. They will take care of all the processes from documentation through hotel bookings. Reputable dental tourism providers usually have connections with good hospitals and clinics, which will make your process easier if you haven't selected a dental hospital yet.
Not all regions in Mexico will have the same living and medical costs. Some cities are more expensive than others. So consider all the factors carefully relating to the budget.
If you want to include additional trips or visit specific locations, let the tourism company know beforehand. The company will arrange additional trips according to your interest.
Frequently Asked Questions
How long does it take to get dental veneers in Mexico?
The process typically takes 2 to 3 days, depending on your condition and the number of veneers. Also, some veneer takes more time to make, which will increase your time for getting veneers.
How much can I save on dental veneers in the US and Canada compared to Mexico?
You can save around 60% of the cost on veneers in Mexico when compared to the US and Canada.