The term medical tourism in recent years has gained exponential attention due to patients seeking healthcare treatments abroad. Several factors underlie the triggering for treatment abroad. One of the major factors is to save cost. Other advantages include zero waiting time, international standard healthcare, touring after recovery, unavailability of treatment in homeland, and much more. The following destinations are often considered as the best countries for medical tourism by most people.
In the US, the healthcare system is known for being notoriously expensive. Although the treatment offered is of a high standard. But compared to the other countries the costs are a few folds higher. According to data collected in 2017 by the Gallup-Healthways Well-Being Index, 11.3% of Americans cannot afford health insurance.
Circumvention tourism is another growing sector in this field. Services such as abortion and doctor-assisted suicide may be restricted in the home country but are allowed in the destination country.
This article is formatted to help readers with selecting the right destination for varying sectors of medical tourism. It covers destinations popular for their particular services and more insights on why one might choose to visit them.
Before starting with the list consider subscribing to get the latest medical tourism offers.
11. Spain
In the medical tourism index of 2020-2021, Spain ranks 4th out of the top 46 medical destinations worldwide.
Although, the visitor count may not be as high as in countries like Singapore or India, but is still very decent. The country received 140,000 patients in 2018, and the revenue generated reached over 600 million euros.
Spain aces the highest rating on organ transplants with a donation rate of 36 donors per million people. This makes the country a go-to destination for patients seeking organ transplants. According to the World Health Organization (WHO), Spain ranks 7th as the best health care in Europe.
The cost of treatments is significantly lower than that of the UK, America, Canada, etc. Visitors can expect to save costs up to 30-70%, depending on the surgery. Plus, being a tourism-focused country, patients get to enjoy high living standards during their stay. Some notable surgeries offered are Orthopedic Surgery, Dentistry, Cosmetic surgery, Eyesight surgery, and Obesity surgery.
Spain isn't considered to be a destination for general medical procedures. Instead, visitors come here for more complicated procedures such as plastic surgeries, fertility treatments, and so on. This also explains the reason for not having as many medical tourists as some of the Asian countries. In addition to that, Spain is relatively expensive for many Asian countries to travel to. It is more suited for European countries and a few other developed western countries.
10. Japan
Japan ranks 3rd in the global destination for the 2020-2021 medical tourism index. The country has recorded 31.19 million international tourists visiting various regions in 2018.
Although Japan is one of the most popular tourist attraction nations, medical tourism has never been a primary focus until recently. The country is already equipped with state-of-the-art medical technologies and great tourist attention; therefore, the government is making its effort into entering the medical tourism industry.
A promotional program started by the government in 2011 allowed tourists on a medical visa to stay up to 6 months in the country, and in the case of a normal tourist visa, the stay period was doubled.
Japan's medical treatment standards are often better than in the US. Also, the survival rate for cancer-related treatments is far better than in many first-world countries. One important thing to note is that patients don't come to Japan for cheaper healthcare. The cost of medical procedures is relatively high. Tourists visit the country merely because of the technologically advanced medical facilities and a higher standard of treatment.
09. Israel
Israel has been emerging to be a popular medical tourism destination for the past few years. The country ranks at the 8th position in the global medical tourism index and offers 20 JCI accredited clinics.
Israeli medical facilities and research are amongst the most highly valued in the world. The country specializes in cancer-related treatments. In fact, around 80% of the patients come for cancer treatments. Oncology, which is the study of tumors, is considered one of the finest in Israel.
Common treatments for medical tourism in Israel include bone marrow transplant, heart surgery, neurological, and catheterization treatments. Despite being a highly developed country, the treatment costs are considerably low as compared to that of the UK and USA. Such as, bypass surgeries in the US will cost over $100,000, whereas, less than $40,000 is needed in Israel.
For a detailed overview, read our complete guide on Israel medical tourism.
08. South Korea
South Korea hosts amongst the most technologically advanced procedures and skilled medical professionals in the world. The country ranked 1st in the OECD's healthcare access. Plus, it stands in the second position for being the most efficient system.
By 2006, over 95% of the population was under the National Health Insurance system. South Korea's healthcare emerged to be what it is today because of a joint project by the University of Minnesota and Seoul National University after the end of the 1950s war. The project lasted for six years, helping the country familiarized with the proper contextual medical framework needed for its success. Currently, over 70% of the population has private insurance. (Source)
Common treatments received by foreign tourists include cosmetic surgeries such as plastic surgery and dermatology. Non-cosmetic surgery includes internal medicine and general health checkups. The rising popularity of K-pop and K-dramas has led to an increase in cosmetic surgeries in order to be a look-alike of the desired celebrities.
The mortality rate is also a major driving force for the demand for South Korea's healthcare treatments. Implications such as cervical cancer survival rates are 76.8%, surpassing that of the US with 62.2% and Germany measuring in at 64.5%. The performance is also better for other serious procedures. (Source)
The wide availability of medical care has also driven down the cost while maintaining the best-in-class standards. Patients coming from countries such as the US can expect to save between 30% to over 80% of what would cost in the home country.
07. Panama
Panama is the ideal place to get the American standard of medical care at a cost similar to that of India. Because of its suitable geographical location, Panama is a very easy country to travel to, especially for the American and European countries.
Panama is a very well-developed country and has a strong influence on American culture. In fact, for emergency cases, 911 service is also supported there but is limited to specific regions. The standard treatments for foreign tourists in Panama include cosmetic surgeries, dermatology, orthopedic surgery, fertility treatments, cancer treatments, stem cell therapy, etc.
Regarding the cost, procedures such as hip replacement are charged around $19,000 to $21,000 in the US, whereas, just $11,000 to 13,000 is needed in Panama. Similarly, costs for arthroscopy, Herniated Disc, Angioplasty, etc. are significantly cheaper in Panama than in the neighboring countries. Excluding any kind of malpractices, most treatments offered in the US are available in this country as well.
Beautiful beaches, old heritage sites, and attractive landmarks have made the country a more preferable option. Patients can get their desired treatment at a reduced cost and spend the rest on shopping or vacation trips. Tourism is one of the crucial sectors in the country's economy with generating approx. $1400 million annually.
06. Malaysia
Malaysia is amongst the top 10 tourism destinations globally, and being a medical tourism powerhouse adds more to its appealing factor.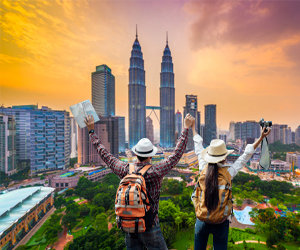 Malaysia's government has a substantial contribution regarding the promotion of the country's healthcare tourism. The country's government considers health care one of the top 12 National Key Economic Area (NKEA). In 2019, around $550 million was earned through medical health care tourism.
The country has gained a reputation for having modern healthcare facilities and highly skilled medical professionals. By 2020, 5,300 more trained professionals are estimated to be required to facilitate its medical services. The ease of entry is another positive aspect that aids in making health tourism more sought after. If needed, the medical visa can be extended from 30 days to 90 days and also allows for having four people with the patient under the same visa conditions. (Source)
A few of the sought-after procedures undertaken by foreign patients are cardiac procedures, cancer treatment, fertility treatment, cosmetic surgery, and general health screenings.
05. India
Medical tourism in India has also been gaining significant tourist traction for quite some time. Previous data from 2017 reported, over 495,000 patients traveled to the country to seek medical aid. India's medical tourism sector is thriving because of the joint effort made by the government and the private sectors.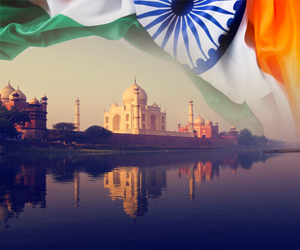 To make India's medical services more accessible, the government has made various amendments to its visa restrictions and schemes. Previously, the criteria of having a two-month gap between simultaneous visits from Gulf countries were withdrawn. Also, the stay for visa-on-arrival has been set to 30-day regarding medical reasons.
The cost of treatment is one of the cheapest in India compared to that of some other destinations. Procedures such as breast implants can cost around $2200 in India, whereas, in the UK, patients may need to cash out over $4000. Tooth whitening might cost approx. $300, as compared to approx. $500 in the UK.
Chennai, the 5th largest urban economy in the country, is named India's health capital. It attracts 45% of the total tourists visiting India. The primary reason for such a massive influx of tourists is the cost, no waiting time, and advanced medical facilities.
A few of India's sought-after medical treatments include bone-marrow transplant, cardiac bypass, eye surgery, hip replacement, and so on. Depending on the treatment, patients have the liberty to choose either the hospital or a paid accommodation for postoperative care.
04. Costa Rica
Costa Rica ranks 7th in the global healthcare index and is one of the world's most biodiverse countries that you can find. In fact, around 4% of the total biodiversity is present in the country. People come here merely to enjoy ecotourism combined with medical tourism. For a detailed overview, read our article of medical tourism in Costa Rica.
Relaxing on beautiful beaches, eating luscious seafood, exquisite resorts, and visiting government-protected parks are the go-to activities for most tourists. Because of the geographical location, patients can visit both the Pacific and Caribbean beaches. Besides, it is not uncommon to see friendly wild animals roaming around the streets.
The healthcare system in the country is one of the best. World Health Organization frequently places Costa Rica above the American healthcare system. Hospitals here are very dynamic when it comes to offering medical services. Hospital Cima, for example, provides a list of over 300 certified surgeons on their website. Patients have access to their phone and email, as well as a detailed overview of their medical records. American patients visiting the country can easily expect to save 30 to 40% of the cost back home. Although dentistry and cosmetic surgeries are the most sought-after procedures, hospitals here offer the majority of the treatments available in the US.
03. Singapore
Singapore is considered an international hot spot for medical vacation. It ranks 2nd in the global top 46 medical tourism destinations and is estimated to have around 500,000 visitors each year.
Compared to some western countries, Singapore is an excellent choice for getting low-cost medical treatments. However, patients don't come here to save costs. Instead, the country is considered one of the safest destinations for receiving state-of-the-art medical support. Plus, Singapore accounts for one of the highest numbers of JCI accredited hospitals, signifying the overall better quality of medical services.
Regarding the cost, for treatments such as heart bypass surgeries, in the US, it will cost around $123,000. Whereas in Singapore, it's approximately $16,000 to $25,000. Other treatment costs are also low, such as normal delivery fees range between $6,000 to 12,500, Hip replacement within $8,500 to 12,000, and removal of a breast lump will cost around $5,400 to $10,700.
In Singapore, patients can save 25% to 40% compared to the same services available in the United States. The country is regarded to be the center for activities such as biomedical and biotechnological procedures. Hospitals there specialize in treatments for implications relating to cardiology, hematology, oncology, neurology, stem cell therapy, and orthopedics.
Singapore was rated as the 6th best healthcare system by the World Health Organization. This also helped the country to attract millions of international patients each year. Plus, according to 2019 data, the country enjoys the world's longest life expectancy, with females living on average at 87.6 years and men 81.9 years. (Source)
02. Thailand
Unique Thai hospitals, exotic beaches, medical treatments – these are the factors alluring over a million tourists each year.
Thailand is amongst the top 10 destinations for medical tourism globally. To keep up with this status, the Thai government has taken various measurements, one being the removal of fees from non-immigrant visas for medical tourists since 2013.
The language barrier is a problematic issue for foreign travelers. Hospitals are hiring professional multilingual speakers to aid with the communication difficulty. Foreign medical professionals are also allowed to practice their work in the country but must qualify for the Thai language examination.
From open-heart surgery to fertility treatments, all are available in Thailand from accredited hospitals. Also, treatments relating to gender reassignment and other fringe medical procedures are available in the country.
Even if not for surgeries, Thailand is also renowned for health and wellness tourism. Visitors can enjoy high-class integrated wellness centers that facilitate services such as Thai massage, spa, and restoration activities.
Among the medical destinations within Thailand, Bangkok is the most popular one taking in most of the tourists visiting the country.
01. Mexico
Mexico's popularity for healthcare has been rising for quite a few years. Its close proximity to the United States, and similar healthcare standards have been a significant influence for many western nations. For a detailed overview, read our complete guide on Mexico medical tourism.
This country is most suitable for budget-conscious Americans and Canadians. According to Renew Bariatrics, approx. One million Americans visit Mexico each year. Depending on the medical procedure, the cost savings are expected to be from 35 to 80%. The country accounts for at least 9 JCI accredited medical facilities.
In earlier days, dentistry and cosmetic surgeries used to be the most popular ones. Overtime, that has extended to orthopedic, bariatric, cardiac, eye, knee replacement, hip replacement, and various other procedures. Plus, the waiting time in Mexico is almost non-existent. International patients are offered face-to-face interaction with the doctor. Most hospitals are up-to-date with the latest technologies. The staffs are also well-trained to provide all types of medical support. Ambulance services are also offered at a cheaper cost.
Regarding the price, something simple as Bleaching discolored teeth will cost just $50. This same cost is approx.—$ 250 in US clinics. A hip replacement surgery will cost $12,500, which is 65% lower than the US. Similarly, Fertility Treatments will cost $2,650, Facelift is $4,250, Breast Augmentation is $3,800, and so on.
Conclusion
Finding the best places for medical tourism can be quite daunting. Not just the price or the standard of treatment – factors such as ease of communication, laws, availability, ethics also play a significant role in choosing the desired destination. We have tried to portray the best features of what each country has to offer. According to us, the list above represents the best countries for medical tourism. And you should be able to find all of your medical needs from these countries.