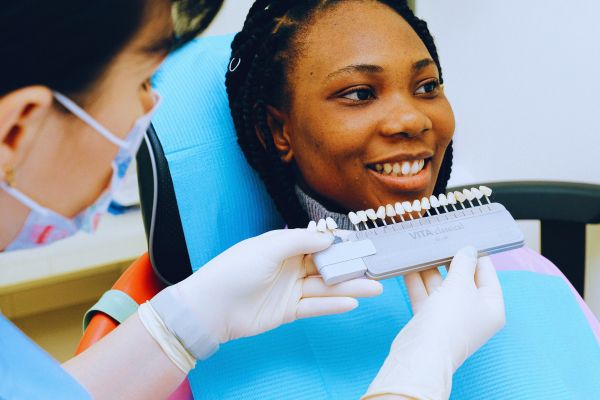 If you are considering dental implants in New Jersey, it may cost more, but it's completely worth it! A dental implant can replace missing teeth, and it's a functional solution to prevent bone loss in the jaw, keep your gum free of disease, or keep the adjacent teeth stable. Dental implants can indeed be expensive. So, what's the cost of dental implants in NJ? Let's get to know all the things about the cost of dental implants in NJ and what you can do to lower the cost.    
Table of Contents
Cost of Dental Implants in NJ
Single-tooth Implant Cost
If you are missing one tooth, a single-tooth implant is the best option. A single-tooth implant in New Jersey can range from $3,000 to $4,500. Mainly, the cost varies depending on various factors, including the type of implant used, the dental office's location, and the procedure's complexity.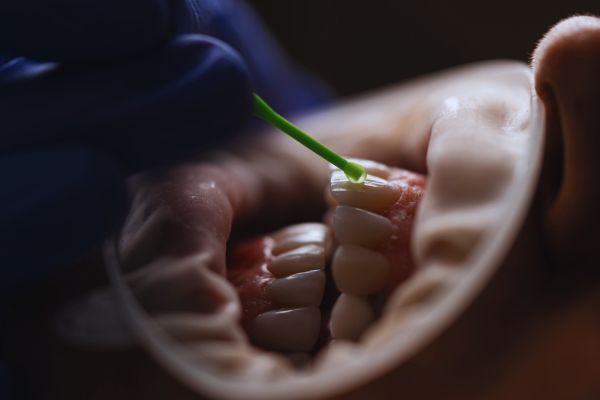 Full Dental Implant Cost   
Full dental implants are an option worth considering for patients who have lost all of their teeth. A full dental implant procedure can range from $10,000 to $20,000 and even more. This procedure involves the placement of four to six implants in each arch, followed by attaching a full set of prosthetic teeth.
See Also: Why Are Dental Implants So Expensive 
Average Dental Implant Cost
The average dental implant cost in New Jersey ranges from $3,500 to $6,000. It may seem like a significant investment, but it's essential to consider the long-term benefits of dental implants. Dental implants are designed to last for decades with proper care. Regarding the cost, many dental offices offer flexible payment plans or financing options, like CareCredit, which offers no interest for 6 to 12 months and affordable monthly payments.
Factors That Affect Cost of Dental Implants in NJ
The cost of dental implants can vary significantly based on several factors. Let's take a look at some of the main factors that can impact the cost of dental implants:
Gum Health:
Your gum health is crucial for the success of a dental implant. If you have gum disease or any other gum issues, they will need to be treated before getting an implant, which can add to the overall cost. 
Number of Implants:
The overall cost of a dental implant depends on the number of dental implants required for you. If you need only one dental implant, the cost will be less than if you need multiple or full dental implants.
Location of the Tooth:
The tooth's location in your mouth can impact the cost of the implant. Front and back teeth require different levels of precision and difficulty. In some cases, highly aesthetic front teeth implants may require more advanced care, increasing the overall cost to achieve the desired aesthetic outcome.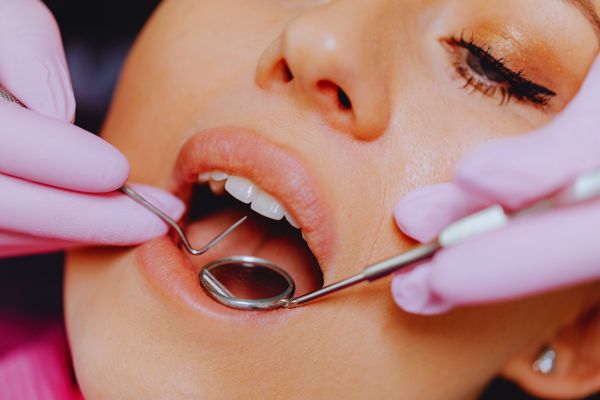 Material Used:  
The materials used for dental implants play an active role in the cost. For instance, titanium implants are more expensive than zirconia implants. Titanium implants cost around $3,000 to $5,000 per implant, while zirconia implants cost around $1,500 to $2,500.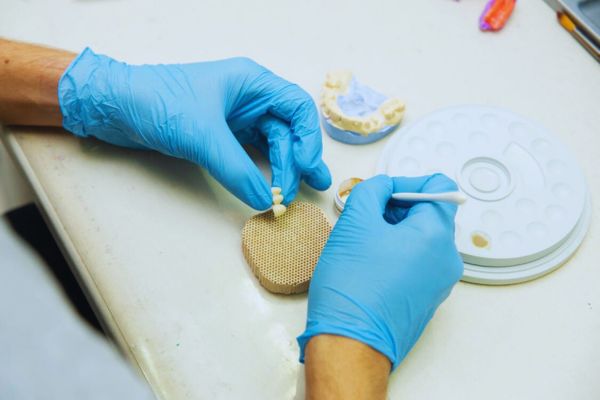 Experience of the Implant Specialist:  
The experience and expertise of the implant specialist will also affect the cost. An experienced implant specialist will have higher fees than a less experienced specialist. However, choosing an experienced specialist can give you better results and a higher success rate.
Ways To Save Money On Dental Implants In NJ
Since the cost of a dental implant varies in New Jersey, one of the best things you can do to save money is to compare prices. The cost of dental implants can vary widely depending on where you go and the dentist's level of expertise you choose. So, it's best to do your research and compare prices from different dental clinics to find the best deal.
Another thing to consider is checking your dental insurance to see if you have any implant coverage. Although not all policies cover this type of treatment, it's worth checking if your plan includes any coverage. If so, you can save some bucks by taking advantage of insurance.
Final Words
The cost of dental implants in New Jersey may seem steep, but it's a one-time investment in your dental health that can last a lifetime. Dental implants provide a permanent solution to missing teeth that can improve oral health. Also, they have a high success rate and are more durable than tooth replacement options, such as dentures or bridges. If you are considering dental implants, it's best to consult a qualified dental professional to discuss your options and develop a treatment plan that fits your needs and budget.