Singapore may not be the cheapest place for medical treatment. But its reputation of having the most sophisticated healthcare system allures millions into the country annually. Medical tourism in Singapore ranks 2nd in the global medical tourism index.
Just like its neighboring countries, Singapore has established itself as a leading destination in medical tourism. In fact, Singapore has actually surpassed most in terms of efficiency and standard of care. The mortality rate is estimated to be 5 deaths per 1,000 inhabitants. Moreover, approx. 500,000 tourist visits this city-state merely for medical vacations.
Table of Contents
Why Choose Singapore for Medical Tourism?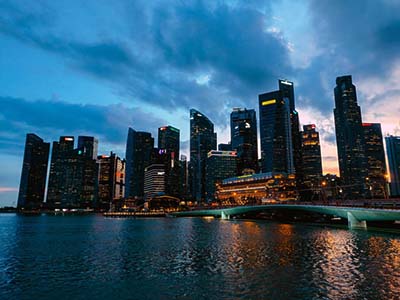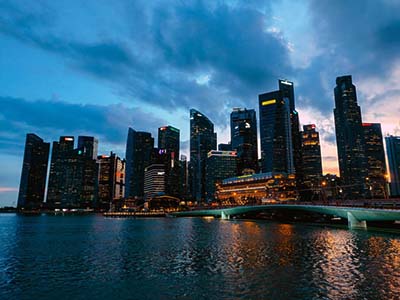 Along with having a world-class health system, Singapore is also a center for tourism in general. In 2019, over 19 million international tourists visited the country, which is more than three times its total population.
Singapore was a British colony; therefore, you will see countless cultural and historical landmarks from that era. Many of the modern architectures still retain the essence of British innovation. Furthermore, unique natural landscapes and biodiversity are also major attractions for tourists.
Tourist-focused transport, hotels, restaurants, hospitals, etc., are widely available. Traveling alone is also hassle-free as most people speak English, and the crime rates are drastically low. The majority of hospitals in Singapore are state-owned. They mostly follow the Singapore Accreditation Council (SAC); however, JCI accreditation is also available for foreign patients.
How Much can I Expect to Save?
Singapore is one of the most expensive cities to live in. But that fact doesn't duel well with the healthcare expenses. You can expect to save anywhere from 70% to 82% of the total cost. The numbers might seem misprint at first, but that's the reality.
Heart Bypass can cost around $130,000 in US hospitals. In contrast, you will need to pay just $18,500 in Singapore's best hospitals. Medical tourism in Singapore isn't the cheapest considering other Asian nations. Still, it is significantly less expensive than what you'd pay in the US.
Is Singapore Safe for Medical Tourists?
Singapore is the safest city for both locals and foreigners. The country ranks highly in the Safe city Index and Global Peace Index. For personal and infrastructure security, Singapore ranks 1st and occupies the 2nd position for digital security. (Source)
The reason for such a high safety rate is the government's strict laws that apply for even the least dreadful crimes. Offenses such as shoplifting is also a serious crime, for which the penalty can be a few months of imprisonment. Homosexuality is illegal, and drug abuse can conclude in death penalties. The streets are safe enough for solo travelers to roam around at night. Still, be mindful of your safety.
Also note, these rules apply to foreigners as well. Singapore's government is very committed to maintaining its safety status. Therefore, these laws apply to everyone regardless of their citizenship.
Is Singapore's Healthcare Quality Same as Back Home?
Singapore's health system has always been synonymous with efficiency, low cost, and excellent healthcare quality. Because of lower prices, many Americans prefer to fly here for their treatment. Quality of care is equal if not better. Although neighboring countries are quickly closing the gap, Singapore still remains at the top of the line in offering state-of-the-art medical facilities.
Singapore ranks 1st in Bloomberg's most efficient healthcare ratings. Moreover, life expectancy on average is 83 years, which is higher than in the US. This also shows the quality and efficiency of Singapore's healthcare system.
Healthcare System in Singapore
World-class collaborations, advanced medical research, and educational facilities have made the country a forerunner in medical development. The government puts strict emphasis on their healthcare standards. They consistently promote themselves as being one of the best countries for medical tourism. Moreover, the majority of hospitals and clinics are government-owned, except for some international private hospitals.
Regardless of private or public healthcare centers, almost all offer top-of-the-line treatment quality. And, to influence American citizens, many hospitals are accredited with JCI certification.
Common Treatments Done by Medical Tourists in Singapore
Medical tourism in Singapore offers a wide array of treatments for international patients. You can get the simplest to most complex treatments that are available in other countries, but at a better standard. We have compiled a simple list of common treatments sought-after by medical tourists.
Dental Treatment
Orthopedic Surgery
Cardiac Surgery
Cancer Surgery
Neurology
Cosmetic Surgery
Bariatric Surgery
Pediatrics
Non-surgical Rejuvenation
Cost of Medical Treatments in Singapore
To make things easier, we have prepared a list of price comparisons between US hospitals and Singaporean Hospitals. Prices will vary, so you will need to contact your hospital for the exact cost. Which city you visit will also impact the overall medical expenses.
| | | | |
| --- | --- | --- | --- |
| Procedure | US Hospitals | Singapore Hospitals | Estimated Savings |
| Heart Bypass | $55,000 | $13,000 | 70% |
| Heart Valve Replacement | $130,000 | $12,000 | 90% |
| Coronary Angioplasty | $42,000 | $11,500 | 70% |
| Hip Replacement | $24,000 | $12,000 | 50% |
| Knee Replacement | $38,000 | $12,000 | 65% |
| Hip Resurfacing | $45,000 | $13,000 | 70% |
| Spinal Fusion | $60,000 | $8,000 | 80% |
| Face Lift | $19,000 | $6,500 | 60% |
| Breast Augmentation | $9,000 | $7,000 | 18% |
| Liposuction | $14,000 | $4,500 | 60% |
| Nose Surgery | $6,500 | $3,500 | 40% |
| LASIK Eye Surgery | $2,000 | $1,500 | 20% |
| Root Canal | $800 | $350 | 25% |
| Stem Cell Transplant | $200,000 | $72,000 | 60% |
Popular Hospitals for Medical Treatment in Singapore
Singapore is a small city-state, but offers a plethora of options when it comes to medical care. Writing about all of them will be very overwhelming. Therefore, we have boiled down the list into a few popular ones suitable for most people.
Mount Elizabeth Hospital is a JCI accredited hospital that specializes in orthopedics, heart, cancer, maternity, gastroenterology, hematology, neurology, and fertility. Their website also offers a find a doctor page, using which you can look into more specifics about a particular doctor of your interest. There are over 400 in-house doctors and 23 wards for treating inpatients. Contact: +65 6737 2666; Email: mpac@parkwaypantai.com.
National University Hospital is an academic health institute that has been JCI accredited since 2004. They are the only public hospital in the country to offer pediatric kidney and liver transplants. NUH has over 1200 beds and 8200+ staff members. Regarding expertise, they offer treatments ranging from general checkups to complex transplant procedures. Contact: +65 6779 5555; Email: nuhmedia@nuhs.edu.sg.
Raffles Hospital Singapore is a leading private hospital in Singapore. As of 2019, they have expanded their hospital into a 22 story building to accommodate a high volume of both international and local patients. Raffles's specialties include oncology, cardiology, fertility, children's care, skin & aesthetics, heart, and much more. This hospital is accredited by JCI as well as certified as a trauma hospital. Contact: +65 6311 1111.
Traveling to Singapore for Medical Tourism
Non-stop flights are available all year round. But, if you are from the Americas or Europe, travel time will be considerably longer. Prices will also vary. To give you a rough idea, we have compiled short data on international travels for Singapore.
Flying Times:
New York to Singapore: 18hr 40min
Washington to Singapore: 22hr 15min
Dubai to Singapore: 7hr 20min
United Kingdom to Singapore: 13hr 15min
Toronto to Singapore: 21hr 40min
Airfares
If you are outside of Asia, expect to pay a premium. A round trip flight cost from the USA can range between $1000 to $1500, or more. From the UK, the price can start from $800 to $1000+. From Dubai, it will cost something around $700. You will need to contact your particular airline company to know the exact price.
When is the Best Time to Visit?
You can visit Singapore at any time of the year. However, for vacation, visiting between December to June will be ideal. The weather will remain predominantly dry and low on humidity. It is also the period when the country will be flooded with tourists. So, make your reservation at least a few months prior to traveling.
Where to Stay in Singapore for Medical Vacation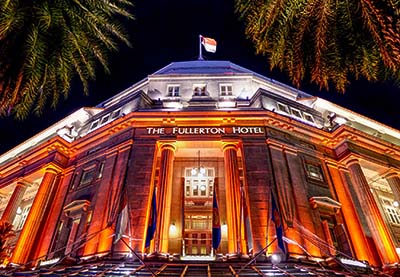 Whether you are visiting Singapore with family or solo, there are numerous hotels at a varying price range. Keep in mind that Singapore is very expensive. It is one of the most expensive countries to live in, which also reflects in hotel prices. To make your search easier, we will be recommending some hotels that are good value for the money.
With panoramic views of the skylines and stunning infinity pools, the Hotel Jen Orchardgateway is a paradise for shoppers and nightlife lovers. It is in the heart of Orchard Road. Right out of the hotel, you will be able to visit the vast array of shopping malls, exquisite restaurants, bars, and much more. This hotel is suitable for family, business trips, and solo travelers alike.
If you want to enjoy some history during your medical stay, Mercure Singapore Bugis will be a perfect choice. Visiting sites like the Sultan Mosque, Singapore Art Museum, Sri Krishnan Temple, and Kwan Im Thong Hood Cho Temple are very close to the hotel. The hotel's website offers a destination guide that will help you get the most out of what you can experience during your stay.
Perak Hotel is a mixture of value, comfort, convenience, and, more importantly, a suitable spot for touring. The hotel itself is in Little India and isn't too far away from Arab Street and Chinatown. Therefore, you will get to experience Indian, Arabian, and Chinese culture on the same trip. Moreover, the prices are comparatively lower than other hotels.
Things to Know Before You Travel – Frequently Asked Questions
As a non-native, it is very natural to face various difficulties in a foreign country. However, Singapore is much easier to live in. As it is a tourism-focused country, navigation and communicating are reasonably convenient. Still, there are certain things you will need to check on. To help you with it, we have listed some common questions most foreigners ask. Consider reviewing these before making your trip.
Do I need to know Singaporean Language for medical tourism?
Malay, Tamil, English, and Mandarin Chinese are the four main languages of Singapore. And English is widely spoken there. It is the primary language for work and school. Even when you are touring in ethnic regions, you should find people speaking at least some broken English.
Should I worry about malpractice and liability laws in Singapore?
In the case of medical negligence, you can lodge a complaint in the Singapore Medical Council. Or you can also take legal actions against the practitioner. Doctors operating in Singapore need to have malpractice insurance; therefore, getting compensation should be easier if anything goes wrong.
What payment methods do I need for medical vacation in Singapore?
Most businesses of the country accept cashless money transfer methods. They take any international credit cards like VISA, MasterCard, American Express, etc. For online payments, Paypal works too. However, if you are out to enjoy street foods or buy stuff from local small shops, keep some cash. Most medical centers should accept credit cards, but it is wise to consult your hospital on what payment methods they accept or prefer.
How to access emergency services?
Medical tourism in Singapore is far safer than in some other destinations. Still, an emergency can arise unexpectedly. So you should keep both the local and your country's embassy contact details.
For medical or fire emergency services, dial 995. You can also contact 1777 for non-emergency ambulance needs. For police emergencies, dial 999. And finally, the police hotline number is 1800 225 0000.
Insurance coverage for medical tourism in Singapore
Medical insurance is a must if you are considering medical tourism in Singapore or any other country. It can save you from unexpected medical expenses. If you are on a tight budget, you can opt for the Integrated Shield plans offered for the local citizens. But, those are limited in terms of coverage. Outpatient care is not available, and co-payments are compulsory. Private insurance will cost more but is very well suited for foreign patients. You will get a lot more coverage and added benefits.
What about wheelchair access?
Wheelchair access in Singapore will be no issue. From subways to bus systems, all will have easy wheelchair access. Many tourist places also have dedicated spots and guides for people with limited mobility.
Things to do in Singapore
While you are on your medical recovery, why not spend some time looking around the best of what Singapore has to offer. There's a ton of activities you can do here. From safari parks dedicated to nocturnal animals to centuries-old temples or the British colonial architecture – you can experience both the historical and modern-day culture in a single tour.
Singapore's Open Zoos & Safari Parks are Fascinating
Singapore's zoos and safari parks are the best ways to enjoy wildlife without any visible barriers. The three foremost attractions are the Singapore Zoo, River Safari, and Night Safari.
The Singapore zoo is home to over 300 species of animals and attracts more than 2 million tourists each year. 16% of the animals there are threatened species. Also, if you want to see giant pandas without traveling to China, then this place will be the best choice for you. 
If you are a night owl, visit Singapore's Night Safari. You can take the famous tram safari ride for a 40-minute tour through 6 geographical zones. Around 100 different species of nocturnal animals are present in the zoo. This award-winning park is a favorite amongst tourists and receives 1.3 million visitors annually. Then there's the River Safari, which is another major tourist hotspot with over 800,000 annual visits. River Safari has 14 zones that showcase animals native to a variety of different rivers of the world. The park covers 220-acre land, so there's plenty of activities you can do. The open zoo concept is very prominent throughout Singapore. So, you will be able to see those animals similar to how they would behave in nature.
Go Shopping in Orchard Road
Orchard Road is one of the major tourist attractions of Singapore. The 2.5 km long road has emerged to be a shopping hub for both locals and tourists. From luxurious retails to first-class cuisines – it has everything you would expect to see in a world-class shopping zone. Unlike traditional shopping streets, Orchard Road offers an exquisite lifestyle experience. Fine-dining, entertainment, fantastic nightlife, and much more are always present. Orchard Road can be very expensive. So, if you don't feel like traveling there, that's fine; you can go shopping in local areas. The experience will still be different and unique as long as you are an outsider.
Experience a Mix of Cultures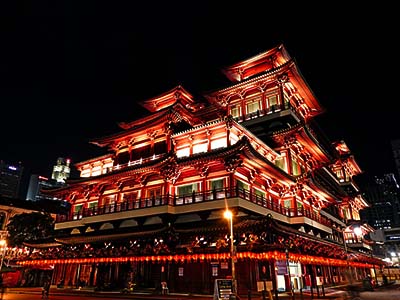 Little India will truly give you an Indian essence with its colorful Hindu landmarks, decorations, and festivals. This place is a blend of new and old heritage unique to Indian culture. Here, you will get to see Sri Veeramakaliamman Temple built by Indians in the 19th century, Indian shopping malls with a mixture of Singaporean twists, and much more. You can also delight your senses with traditional Indian cuisines that you won't find elsewhere. 
A little further away lies the distinctive Chinatown. Singapore's Chinatown is different from the ones present in many other countries across the globe. Chinese culture is more embedded here thanks to Singapore's Chinese population. In addition, it is the only Chinatown to host a Mosque, Hindu temple, and Buddhist temple within its territory. This place should be your first stop if you want to enjoy multi-ethnic culinary cuisines.
The Arab street is just a few blocks from Little India. With Masjid Sultan being a major attraction, this place is also surrounded by Persian and Arabic fabrics, textiles, teas, and colorful Muslim heritage. Although it's named Arab Street, this place hosts modern fashion stores, cafes, night events, and much more. Regarding the food, Singaporean, Indonesian, and Malay food are widely available and at a cheaper price.
Final Verdict
Singapore used to be a destination for cheap medical treatments. However, due to the rising cost of living, that status is slowly depleting. Still, for best-in-class medical facilitate, Singapore stands in the very top position. The country has a suitable climate for recovery, excellent for personal safety, and considerably cheaper considering many western nations. So, if you want to combine higher standard medical care with excellent living standards, then medical tourism in Singapore will be suitable for you. If you want to explore more medical vacation options, consider reading our article on the best countries for medical tourism.
Pros
Internationally recognized healthcare system
Highly developed living standard
Singapore has very low crime rate
Offers a wide selection of JCI accredited hospitals
English is very prominent in most parts of the country
Cons
Healthcare is expensive when compared to many Asian destinations
Higher cost of living
Travel time may be quite inconvenient depending on your region
You may consider other countries for medical tourism, such as Mexico, Costa Rica, Panama etc., and more. We have details guide as Popular Destinations for Medical Tourism.