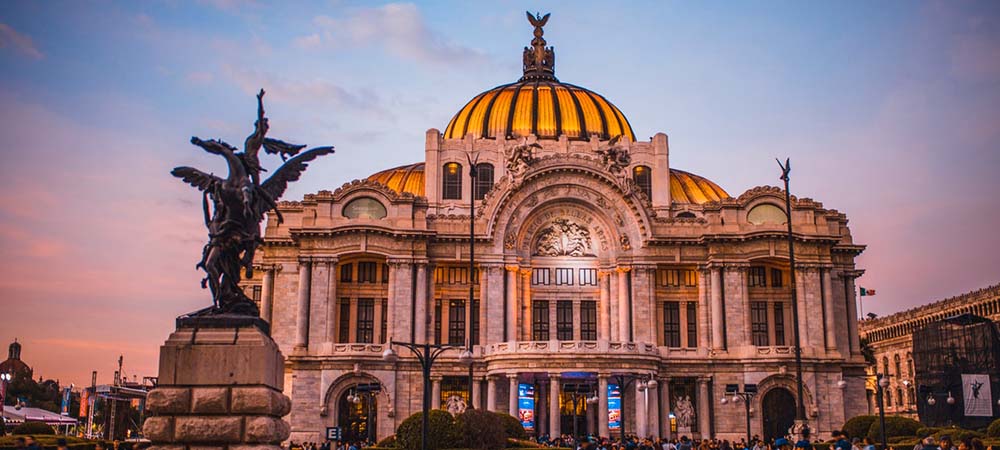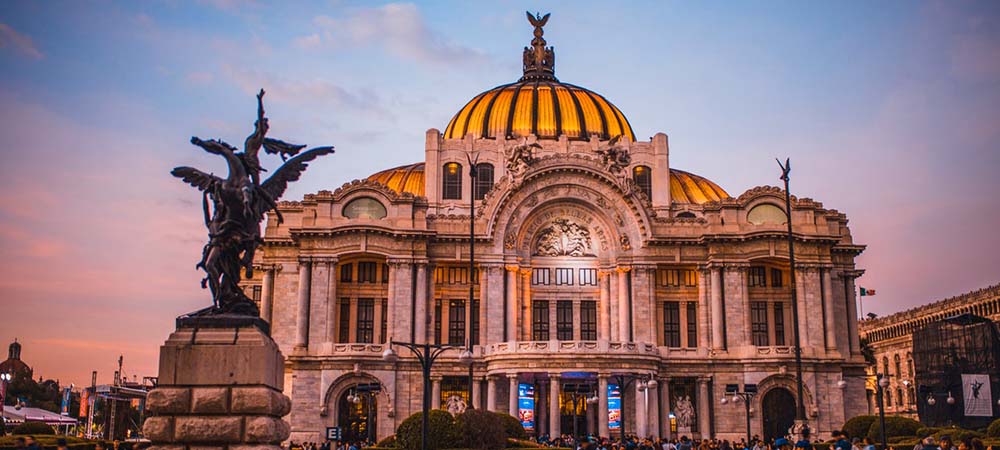 Medical tourism is a big business for Mexico's economy. People all around the world, especially people from the Americas and Canada, are flocking into Mexico by millions. From regular dental works to complex heart surgeries – all are done at a considerably minimal cost.
US healthcare costs have almost doubled in the last 20 years. Even with insurance, the out-of-the-pocket fees you pay are just mind-numbing. On average, a US citizen spends about $11,000 on healthcare. It's not uncommon to see people delaying treatment as they cannot afford the expenses, which deteriorates their health further. Besides, insurance doesn't even cover all types of treatments. Standard services such as dental work are not covered by many companies.
Taking advantage of this price phenomenon, Mexico has built excellent healthcare infrastructures at a minimized cost. Patients can save anywhere from 35% to 80% on their entire treatment expenses. Instead of a small hospital room, you could lavish your recovery in a luxurious care unit entirely dedicated to your service. Depending on the procedure, hospitals even allow patients to spend their recovery in a 5-star resort.
Table of Contents
Why Choose Mexico for Medical Tourism?
Mexico is a highly sought-after destination for Americans, Canadians, and European citizens. The country is home to some of the largest private hospital networks and offers international standard healthcare at a fraction of the cost.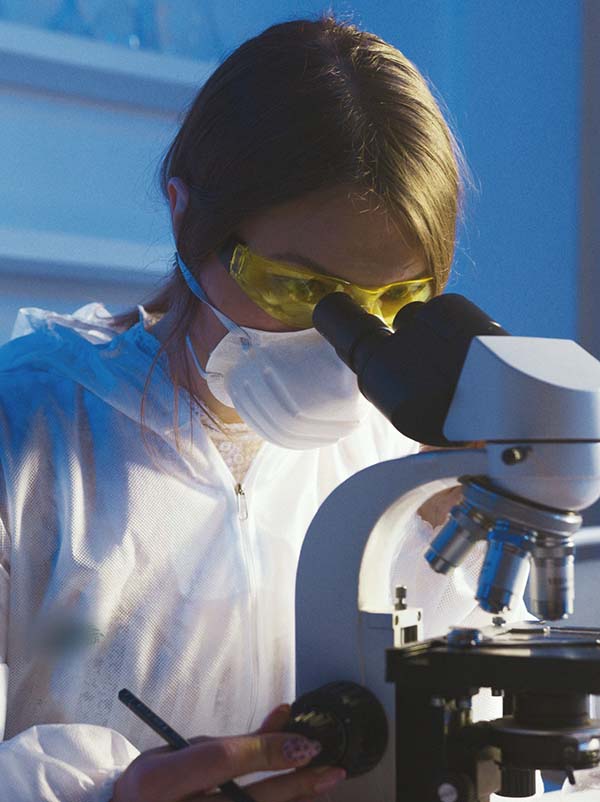 Top private hospitals will offer:
Personalized attention with US-based case managers
Fully-equipped emergency rooms (available 24hrs) to handle unexpected situations
Shuttle services
Hospital rooms with companion accommodations
And more
Mexico is of particular interest to people living in the Southern and Southwestern parts of the US. Depending on the region, it is possible to get treated and return home that same day. Many hospitals are located near the border to offer dedicated services to American and Canadian patients.
Privately owned US hospitals chains are very common in Mexico. Notably, International Hospital Corporation, based in Dallas, has four hospital chains listed under the CIMA brand. Locations for CIMA hospitals are in Sonora, Chihuahua, Nuevo Leon, and Puebla. You can also visit Christus Muguerza, which offers the majority of the treatments sought by medical tourists.
How Much Can I expect to Save?
Public perception of Mexico's medical tourism being affordable is not a myth. Mexico offers cheaper rates starting from typical weight loss to complex open-heart surgeries. Depending on the type of medical procedure, you can save nearly 80% of the total cost that you'd spend in the U.S.
To give a clearer idea, expect to save up to 66% on Open Heart surgery, which will cost around $24,000. Gastric Bypass Surgery will typically cost $11,500, and a simpler procedure like a single dental crown will cost approx. $300. You will find a price comparison table in a later section.
Regarding regular out-of-the-pocket service charge, expect to spend approx. $15 for routine doctor visits, $24 for X-Ray, $50 to $80 for complete blood work, and $40 for the specialist exam. The cost will vary depending on the hospital and location but should mostly stay similar to these prices.
Is medical tourism safe in Mexico?
Mexico is safer than you think. Government initiatives to promote tourism and refine the security of the country has drastically improved over the years. Tourism and healthcare are significant contributors to Mexico's economy; thus, it's of major concern to the government. However, due to media broadcasting on drug trade and violence, the country's image has been negatively affected among some tourists. But the reality is far from true. Such criminal activities are not a common sight in tourist-specific regions. Further, police patrols and monitoring are heavily practiced in tourism destinations. So, tourist safety shouldn't be your primary concern. 
Regarding medical safety, foreign patients should always select hospitals with international recognition and should seek board-certified surgeons. There are thousands of hospitals in Mexico, so finding the appropriate one can get quite difficult. Seeking certified medical centers will give you assurance of quality medical care. We would recommend you look specifically for hospitals accredited from SRC (Center of Excellence Designation) or JCI (Joint Commission International Accredited), or something similar that is internationally recognized.
Is the healthcare the same as back home?
Quality and service both are comparable to that of the US – in many cases better in Mexico. Surgeons in Mexico receive almost the same amount of training as in the US. On top of that, they are required to serve two years in internships before working as a specialist. A considerable number of surgeons even go to schools for training in the US or European countries. As such, there is a remarkably high number of surgeons who speak fluent English.   
Additionally, in Mexico, you will get surgeons performing house visits, a rarity that you'd not find in most places. Many surgeons will even give their personal numbers and will do regular house calls to check on the patient.
As a large proportion of the patients come from abroad, surgeons are making efforts to get more foreign patients by receiving recertification and proving their legitimacy. Board-certified surgeons typically follow American medical standards and use US-built medical equipment.
Healthcare System in Mexico
Mexico is one of the most visited destinations for low-cost medical treatments. The healthcare infrastructure is largely influenced by American medical standards. That's mostly due to a large percentage of their medical tourist comes from the US borders.
Many US companies also offer medical travel programs as a way to cut healthcare expenses. Initially, dental and cosmetic surgeries were popular in the country, but later that expanded to most medical procedures. Americans even consider getting their medicines from Mexico due to the prices being cheaper. The sections below should acquaint you with more information on the healthcare system in Mexico.
Common Treatments Done by Medical Tourists in Mexico
Almost all types of medical treatments are available in Mexico. However, certain types of treatments are popular amongst healthcare tourists. These include Dentistry, Cosmetic surgery, Bariatric surgery, Cardiac surgery, and Eye surgery.
Dentistry in Mexico
Dental tourism is by far one of the most common and cheapest procedures you will get throughout Mexico. Starting from bleaching teeth, porcelain crowns, to implants – all are available at a fraction of the cost. Los Algodones is an excellent destination for dental works. It is located approx. 16 km west of Yuma, Arizona. To get more familiar with Mexico's dental tourism, consider reading our article on dental implants in Mexico.
Cosmetic Surgery in Mexico
Want to change your appearance? It is no surprise that cosmetic surgery generates millions to the country's total tourism revenue. A data from 2019 denotes approx. 6.5 billion USD was spent on Cosmetic procedures. (Source). Standard procedures include Breast augmentation, Breast lifts, Facial implants, Facelift, Hair Transplant, Lip augmentation, Tummy tuck, and so on. Tijuana is a popular destination for Cosmetic surgeries.
Bariatric Surgery in Mexico
Bariatric is related to gastric bypass and weight loss procedures. Obesity is a significant health issue in the US as well as in Mexico. The prevalence of obesity in US adults was 42.4%, and the numbers are rising. In fact, every 2/5 people are suffering from obesity. Standard procedures in this category include Sleeve Gastrectomy, Gastric bypass, Gastric Band Surgery, Gastric Balloon, etc.
Cardiac Surgery in Mexico
Cardiac surgeries relate to the heart and great vessels. Such surgeries are complex and sensitive. Therefore, we always recommend patients only seek treatment from the accredited hospitals located in the top cities of Mexico. You will find some of the best hospitals in Guadalajara and Tijuana. The sought-after procedures are Heart Valve Surgery, Off-Pump Coronary Artery Bypass Surgery, open-heart surgery, and so on.
Eye Surgery in Mexico
Lasik, Eyelid Surgery, and Cataract Surgery – these are the common ones. It doesn't matter which country you are from; vision impairment is apparent everywhere. More than 285 million people are facing some at least sort of vision problem. Mexico offers one of the most inexpensive and effective eye surgeries that you will find. Procedures such as Lasik surgery on both eyes can cost less than $2,000, and Cataract surgery per eye is around $2,100. Some of the famous eye hospitals are in Mexico City, Tijuana, and Cancun.
Cost of Medical Treatment in Mexico
The price of medical procedures will vary between hospitals and cities. We can give you a base estimate of how much it might cost on a particular treatment. The list below is a comparison between US and Mexican healthcare costs.
| | | |
| --- | --- | --- |
| Medical Procedure | USA | Mexico |
| Bypass Surgery | $123,000 | $27,000 |
| Heart Valve Replacement | $170,000 | $28,200 |
| Hip Replacement | $40,000 | $12,500 |
| Knee Replacement | $35,000 | $10,500 |
| Dental Implant (Per Tooth) | $2,500 | $900 |
| Breast Implants | $6,400 | $3,800 |
| Facial Lift | $11,000 | $4,250 |
| Gastric Sleeve | $28,700 | $11,500 |
| Gastric Bypass | $30,000 | $13,800 |
| Liposuction | $5,500 | $3,000 |
| Eyelid Surgery | $5,500 | $2,950 |
| Lasik (both eyes) | $4,000 | $1,900 |
| Cataract Surgery (per eye) | $3,500 | $2,100 |
| Spinal Fusion | $110,000 | $22,500 |
| Angioplastia | $28,200 | $11,500 |
Popular Hospitals for Medical Treatment
When you look for the best hospitals in Mexico, you will be overwhelmed with the plethora of options available. The country is quickly becoming a hub for all sorts of medical needs. There are clinics available in most localities. In fact, as of 2019, more than 4,700 hospitals are present throughout Mexico. (Source) We have boiled down the list and selected a few best that are suitable for most foreign tourists.
CIMA is a big name in international health care services. It is a US-owned corporation and has four hospitals throughout Mexico. They are JCI accredited. And has state-of-the-art facilities to carry out its services. CIMA specializes in Orthopedics, Cardiovascular surgery, General Surgery, Urology, and a few other procedures.
Angeles is another excellent one for Bariatric surgery, Cancer, Plastic surgery, and orthopedic surgery. This hospital is mostly dedicated to American and Canadian patients. It has a good reputation in international media as well. Angeles is near the US border, and it will take around 25 minutes from San Diego, CA airport
Star Medica is a part of a private hospital group and is in Ciudad Juarez, Chihuahua. It is a suitable hospital for medical tourists living in the southwestern part of the US. Star Medica mainly offers dental, bariatrics, and orthopedics surgeries. Doctors associated with this hospital need to be board certified, making it more appealing to foreign patients.
OCC is a JCI accredited hospital located in Tijuana, Mexico. According to their site, they have 23,000 successful bariatric surgeries with zero mortality rate. OCC has 3 master-surgeons – all are board-certified. The hospital follows US medical standards and is geared mostly towards patients from the USA and Canada.
Traveling to Mexico for Healthcare Vacation
How easy it is to travel to Mexico will depend on your location. It will be very straightforward for tourists traveling from the US, most notably from California, Texas, or Arizona. Others will need to travel by air.
Distances and Flying Times
It is easy to find air tickets in all major destinations of the country. Hundreds of international flights leave to and from various cities of Mexico each day. Here's a simple estimate of the time and distance to some popular cities.
New York to Mexico City: 2090 miles, 4hr 27 min.
Los Angeles to chihuahua: 809 miles, 6hr 47min.
London to Mexico City: 5,545 miles, 12hr.
Toronto to Hermosillo: 2000 miles, 4hr 31min
How Much is the Airfare?
It depends on where you are traveling. From Chicago to Cancun, you may need to pay something around $54; Huston to Monterrey is approx. $194, and Dallas to Chihuahua will cost around $227. In general, expect to spend about 50$ to $500 on travel fees. For more specific estimates, you will need to consult your particular airliner's website.
Car Travel Time from US
For US citizens living in California, Texas, or Arizona, the trip will be very straightforward. The travel time from these locations via road transport (depending on where you are) will take from 30 minutes to approx. 4 hours.
In case you are traveling by car, you may experience long waiting times due to customs clearance on the US side. Consider going through dedicated medical tourist lanes, which will drastically save your wait time.
When is the Best Time to Travel?
Visiting Mexico can be done any time of the year. The climate in the southern part stays very consistent throughout the year. The north will be cooler during winter. US citizens should be very comfortable in Mexico's weather as it's mostly similar in both countries.
When is the Best Time to Visit?
Mexico experiences a high influx of tourists from December to February. So, make your plan beforehand in case you are visiting at the peak time. Also, the country will be packed with tourists throughout the year, so consider booking accommodations online if possible.
Where to Stay in Mexico for Medical Vacation?
Medical tourism is just one part of what's best about the country. Mexico is an incredible country to venture around, do scuba diving, sunbathe at luxurious resorts, or maybe just going for shopping. There's a lot that you can do here. It is home to countless beach resorts, hotels, the Caribbean sea, oceans, and important historical sites.
However, if you are traveling to Mexico for medical purposes, then sightseeing can come later in the checklist. First, finding a good hotel near the hospital would be your primary concern. There are tons of accommodations in Mexico that you can choose from. But to boil down the list into a few, we will suggest the ones near the hospitals we've mentioned before.
It's just a few blocks away from Hospital CIMA. Lucerna is a family focused hotel and is fairly inexpensive. The atmosphere is very sober and has elegant decorations portrayed throughout the hotel. Regarding food, they offer a wide variety of exquisite cuisines. You can tryout seafood, non-seafood, Mexican, Mediterranean cuisine, and much more. This is a really excellent place to visit in Sonora, Mexico.
Grand Hotel Tijuana is a 5-star hotel located very close to the San Diego border. You will need to walk around 15 minutes to reach Hospital Angeles. Views from the hotel are really amazing. It has a big swimming pool, a 24-hour fitness center, a café, a bar, and much more. This hotel also features 58 care rooms dedicated to medical tourists. So you can enjoy a luxurious hotel experience while still being in recovery.
For a low-cost medical vacation in Chihuahua, Hotel Krystal Urban Juárez would be the right choice. This hotel offers a fitness center, swimming pool, restaurant, business center, and event rooms. It is just 5 minutes away from Hospital Star Medica. Krystal Urban is a 3-star hotel, so don't expect any exquisite services from here. But in general, everything, including the food, cleanliness, and room services, is very well-balanced.
The Real Inn Tijuana hotel is in Paseo de los Héroes (close to the US border). This hotel is quite big and offers a variety of specialties. A few are spa services, Banquets, catering, car rental, handicap room, and much more. Obesity Control Center is just 5 minutes away by car. Real Inn hotel offers car services, so you can ask them to arrange the travel if needed.
Things to Know Before You Travel – Frequently Asked Questions
Before planning your journey, you will need to make some preparations beforehand. Knowing about the cultural issues, legal issues, language barriers is essential if you are heading to unfamiliar territory. So here are some things that we think you should keep in mind before traveling to Mexico.
Do I need to speak Spanish?
No. Most hospitals are trained to take in foreign patients, so language barrier shouldn't be an issue. However, if you find difficulty with communicating, then hire a guide to help with navigation.
Is there any malpractices and liability in Mexico?
We always recommend you check for the hospital's eligibility for your particular treatment. In the case of an organ transplant, if you can, then see who the donor is. Often poor people are the victims of such malpractices. Consider making arrangements through your country's reputable facilitator. Also, check if the insurance covers the cost of post-treatment care. And finally, always look for accredited hospitals. Hospitals or clinics without proper accreditation might get you into serious health troubles.
What payment methods are accepted?
Hospitals will accept credit cards, traveler's checks, and personal checks. Credit card payments may be limited to smaller amounts, so you might need to pay cash or by check.
Do I need to get money converted before visiting?
Although hospitals take checks and credit cards, we still recommend converting money before you go there. You may want to purchase products or services locally. For that, you will need Mexican currency.
How to access emergency services?
No one goes on a trip thinking something terrible will happen. Still, it would be best if you stay prepared for possible worst-case scenarios. Mexico offers 911 services for fire, police, or even ambulance needs. However, it is very likely that a Spanish-speaking person will take the call and might not be very cooperative. In such cases, consider calling your particular embassy for assistance.
Do I need to take insurance coverage before any procedure or surgery?
Surgeons take all the necessary precautions to minimize any potential risks. However, they can never guarantee 100% risk-free treatment. Complications may arise after the surgery. So always get insurance coverage to make your life much easier. The insurance should cover post-operative care, extra medical expenses, additional medical consultation, trip cancellation, no deductible or coinsurance, and so on. We recommend you purchase medical malpractice policy. This will be useful in events where medical procedures are not performed as intended.
Do I need auto insurance?
If you are entering Mexico with your own car – then yes, insurance is necessary. Mexico doesn't recognize American or other foreign auto insurance laws. Unless you have acquired a Mexican auto insurance policy, consider renting a car from inside the country. You will not get damage compensation for your own car.
What about wheelchair access?
Most hospitals have systems to facilitate navigation for people with reduced mobility. You may want to contact your desired hospital for more details on how they accommodate such conditions.
Things to do in Mexico
There are endless things you can do in Mexico. But that will take you multiple visits to the country. To make things easy, you can start off with the list below. After you have completed these things, make your own checklist and explore as your heart desires.
San Miguel de Allende
San Miguel de Allende is home to many festivals that are purely Mexican. You will see pilgrimages, all-night vigils, processions, and fireworks throughout the year. The city also played a significant role in the country's history of independence in the 19th century. San Miguel de Allende is also the birthplace of some of the most important figures of the war. Various cafes, boutiques, restaurants, hotels, nightclubs, etc., were built to attract more tourists. Seeing small groups of costumed strolling musicians playing mariachi is also a common sight. The city lies 274 km away from Mexico City.
Mayan Riviera
Want to enjoy fine-dining on the Gulf of Mexico? Well, Mayan Riviera is the choice most tourist makes. This magnificent beach hosts an endless stream of crystal-clear water where you can see tropical fish, dolphins, crabs, and a host of other aqua life creatures. Plus, you can go scuba diving in the world's biggest underwater museum, where you can witness over 500 life-sized sculptures. You will also find large-scale all-inclusive resorts as well as the option to rent luxurious villas and yachts. Mayan Riviera is in the very south of Cancun. Both air and ground transports are easily available there.
Copper Canyon
The Copper Canyon is truly a remarkable site to visit. It is a series of 6 distinctive canyons that goes through the Sierra Madre Occidental. It is in the southern part of Chihuahua. If you decide to visit there, we recommend you travel by El Chepe. It is the railway in northwest Mexico that links to Chihuahua City. Surely you could go by driving or hiking, but you will enjoy it the most if you travel by train. You will get to see numerous waterfalls, hot springs, and all other wonderful natural splendors of the mountains.
Enjoy the Nightlife
During the nighttime, Mexico comes alive with tourists and locals alike. Nightclubs, bars, casinos, restaurants – are all at their peak of business. You don't need to travel any distance to enjoy the nightlife in Mexico. Most tourism-focused localities will be all ready and bustling with people from varying cultures. If you are not into partying, no problem. You could visit places like the ancient pyramids of Teotihuacan, which looks really staggering at night when the stars come alive. These pyramids are labeled as UNESCO world heritage sites and are a must-see for tourists.
Try Out Traditional Mexican Cuisines
There's no shortage of food options in Mexico. People there have their own unique way of making food. Surely, you will get Mexican foods in other countries, but eating them here versus eating in other places is different. Here you will get to enjoy Mexican foods prepared using local ingredients and by real natives. Some popular snacks we recommend are tacos, Churro, Guacamole, Tostadas, and Chilaquiles. You can find a lot more just by looking in the neighborhood. There are tons of restaurants offering a variety of different dishes.
Final Verdict
Low-cost healthcare, affordable travel, no waiting time, a better quality of treatment – all sounds great and is actually very rewarding if done right. However, there are possible downsides to it as well. Sometimes people don't plan out their travel properly and fall into unavoidable traps. This problem is not just with Mexico but persists in most countries across the globe. If you don't plan right, things will go wrong. In case you want to find out more about the popular destinations, consider reading our article on the top 11 countries for medical tourism. Anyways, here are some pros and cons of traveling to Mexico for medical tourism.
Pros
Affordable and high standard medical treatment
At least 35 to 80% of the cost can be saved
Hotels are easily accessible due to being a tourism-focused country
Many hospitals are accredited via American organizations
The cost of living is very affordable
Cons
Laws in Mexico might not be as strongly enforced as in the US.
Spanish is widely spoken, so it can be a problem for non-native speakers
Patients can inherit bacteria or skin-related disease if surgery is not done in a proper hygienic environment
Citation
Link for Gisele Quartz story.
Link for Obesity rate in USA.