Demand for India's healthcare has been steadily rising for many years. For Americans dealing with ever so increasing healthcare costs, medical tourism has become an obvious choice. Americans, as well as many other western nationals, are flocking into India to cut down thousands of dollars from their medical bill. But costs are not the only influence for medical tourism in India. The culture, food, weather, and outstanding landmarks have been the major attractions for tourists for decades. Combining affordable healthcare with beautiful vacations is a deciding factor for many foreign nationalities.
Table of Contents
How much can I save in India?
Cost-saving in India will be comparatively higher than many other Asian destinations. Even after taking into account traveling and accommodation expenses, you will likely save around 50% on the total medical cost. Also, keep in mind, the living cost here is very low. This will allow you to stay for a longer period of time without any issues. To compare the medical expenses, in India, complicated procedures such as heart bypass will cost around $9,000, whereas US hospitals will easily charge you over $100,000. Simpler procedures like root canal will be around $100, and in the US, the same procedure will start from $600. Such price cuts alone are a key deciding factor for most foreign nationalities.
Is India safe for medical tourists?
India is deemed to be very safe for medical tourists. But due to a lack of proper research, there are misconceptions regarding medical tourist safety. One common misconception is that the water and foods are unhygienic. But that's far from being true. Hygiene can be a concern for lower-class public hospitals. However, private hospitals that serve foreign patients are very dedicated to maintaining proper hygiene. Their safety and hygiene standards are on par with the top international hospitals.
Regarding personal safety, no country is 100% safe, and India is not different. You will need to take precautions for your personal safety. In general, as long as you are staying in tourist zones, there's nothing to worry about. Tourism is very well established in India, so finding tourist-friendly safe accommodations and transportations are a breeze. The people are friendly and cooperative, and if needed, police services are also readily available.
Healthcare quality and facility in India
India ranks 10th in the Asia Pacific healthcare index. It has some of the best medical facilities and internationally trained surgeons. Also, the quality and standards are often compared with the US healthcare system. There are 36 JCI accredited hospitals to cater to medical patients. These hospitals are capable of ensuring the standard of care, hygiene, and patient safety by maintaining western standards and practices.
Healthcare System in India
Cheaper cost is not the only reason why people flock to India for healthcare. India offers leading medical facilities that maintain a standard that's on par with the western nations. India offers both public and private healthcare. The difference between them in terms of quality and professionalism is drastically different. Public hospitals are usually geared towards citizens with low income, whereas private hospitals are among the best in the country.
Accreditations are controlled by multiple government entities. There are set criteria that all registered hospitals need to follow to operate their services. But for foreign patients, hospitals with JCI accreditation are also readily available. The quality and standard of private healthcare are of international standards and even surpass many Asian countries. Patients opting for private healthcare get the same level of treatment that they would receive in western nations.
The cost of medical treatment in India
The table below is an estimate of the medical prices between the US and Indian hospitals. These prices don't represent the exact cost. It will be different considering your condition, hospital, and location. Still, the prices should be around these figures.
| | | | |
| --- | --- | --- | --- |
| Procedure | US Hospital | Indian Hospital | Approx. Savings |
| Root Canal | $600 | $100 | 83% |
| Dental Implant | $2,500 | $500 | 77% |
| Cataract Surgery | $1,500 | $1,000 | 33% |
| Nose Surgery | $5,500 | $1,500 | 61% |
| Breast Augmentation | $5,000 | $3,000 | 40% |
| Face Lift | $7,000 | $4,000 | 42% |
| Liver Transplant | $290,000 | $68,000 | 75% |
| Knee Replacement | $38,000 | $8,000 | 87% |
| Heart Bypass | $120,000 | $9,000 | 91% |
| Hip Replacement | $41,000 | $8,000 | 76% |
| Spinal Fusion | $60,000 | $7,000 | 85% |
Common treatments that are done by medical tourist in India
Foreign patients travel to India for a wide array of treatments. We have listed below the most common and in-demand procedures for medical tourists.
General Surgery
Dental Treatments
Cosmetic/Plastic Surgery
Cardiology
Orthopedic Surgery
Cancer and Oncology
Eye Surgery
Neurology
Nephrology and Kidney Transplant
Top hospitals for medical treatment
You will find many excellent hospitals in most major cities in India that are capable of treating medical patients. The list below is just some of the hospitals renowned for their service. It doesn't represent the whole list.
Where to stay in India?
Where to stay in India depends on your interest and what you want to do with your medical vacation. You will find good accommodations in most cities throughout India. But for medical tourists, we have listed down the hotels located in the mainstream medical tourism destinations.
New Delhi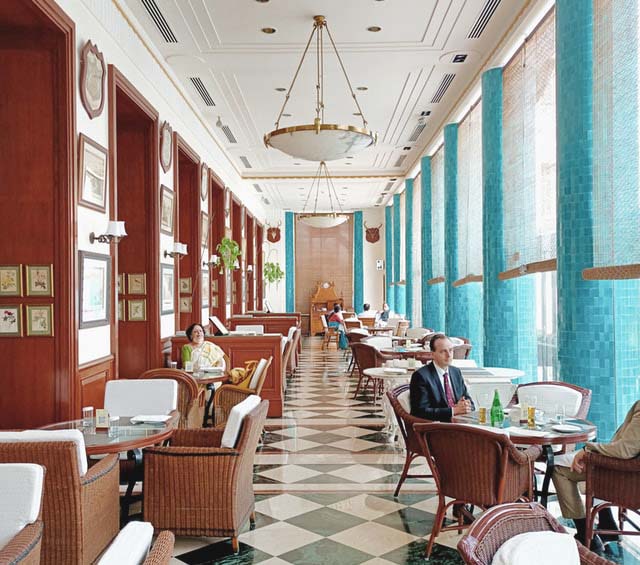 Chennai
Mumbai
Bangalore
Traveling to India for healthcare
The travel time and cost will drastically vary depending on the state you want to visit and where you are coming from. We have prepared simple estimated data, to help you get a clear idea of the travel times and airfare from a few different locations.
Distance and flying times
New York to Delhi: 7,291 miles, 14hr 5min
Washington to Mumbai: 7,990 miles, 20hr 40min
Toronto to Chennai: 8,326 miles, 17hr 25min
London to Mumbai: 4,486miles, 9hr 5min
Airfares
The airfares in India will vary based on your location. From the US to India, on average, expect to pay around $800 to over $1100. For smaller distances, the price will be lower. Such as, in the UK you can expect to pay around $600 to $700. For an accurate cost estimate, you will need to contact your airline.
When is the best time to visit?
The weather in India varies across different states. But as a medical tourist, you will likely visit places like Delhi, Mumbai, Chennai, etc. Those places will be ideal for visits from November to March. During this period, the weather will stay relatively dry and cool. Also note, November, December, and January are peak tourist periods. So consider making reservations a few months prior.
Things to know before you travel – Frequently Asked Questions
Do I need to speak Hindi or the local language?
If you are traveling to major economic cities like Delhi, Mumbai, Chennai, Bangalore, etc., language won't be an issue. English is very widely spoken in most of the developed places. However, in some urban regions, getting English speaking population will be difficult. Such as in village areas in Assam, Bihar, Chhattisgarh, Jharkhand, Odisha, Rajasthan, etc., you may not find that many English-speaking people. It is recommended you take a guide to help with the communication.
Malpractice and liability law in India
In case of medical malpractice, you can opt for a lawsuit. The doctor can be held responsible for their action. According to the Indian Penal Code, medical negligence falls under section 304-A, and the practitioner can be sentenced to 2-year imprisonment and be fined for their action. 
What payment methods are accepted in India?
Digital payments are very popular in India. You can use credit cards, PayPal, Paytm, Apple pay, Google pay, Samsung pay, etc. But the options for paying medical bills are limited. Hospitals will generally accept payment via cash (Indian rupee) or credit card. Some higher-standard hospitals may accept more options.
Do I need to get my money converted before traveling?
It is recommended you get money converted before traveling. India does not accept dollars, so you will need to use the Indian rupee. Digital payment methods are popular in places like shopping malls, restaurants, and hotels. But most local areas will prefer cash.
How to access emergency services in India?
The national emergency number of India is 112. If you need police support, then dial 100. For an ambulance, you can contact 102.
Do I need insurance for medical tourism in India?
Having insurance during your medical visit to India will surely help. If money is no issue, then consider getting a comprehensive insurance plan. It will provide coverage such as trip interruption, medical emergencies, emergency medical transport, travel assistance, and much more.
Do I need auto insurance in India?
Yes, having car insurance is mandatory. You have the option to opt for third-party insurance or a comprehensive insurance plan. The comprehensive plan will give you the most coverage.
Does India have wheelchair access?
Depending on where you visit, wheelchair access can be an issue. Typically, all of the major cities and tourist places will have facilities for people with reduced mobility. If you plan to visit urban areas, consider hiring wheelchair-accessible transportation.
Which city of India is famous for medical tourism?
Chennai is the leading city in India for medical tourism. It is considered the health capital of India and attracts more than 40% of the total foreign medical tourists.
Why is India famous for medical tourism?
Advanced medical facilities, highly certified surgeons, and very affordable costs are the main reason for India's medical tourism popularity. It is also home to centuries-old practices such as Yoga and Ayurveda. India also has countless vacation destinations, which makes it a more appealing option for medical tourists.
Which is the No.1 hospital in India?
According to Newsweek, the All India Institute of Medical Sciences (AIIMS) is considered the no. 1 hospital in India.
Things to do in India
India is diverse enough to offer all types of tourism destinations in one place. Whether you are looking for safari tours, adventures, historical places, cultural diversity, or even modern shopping facilities – you will get everything in this one country. Visiting all tourism sites will take you countless visits to the country. So to get you started, we have picked some destinations that are unique to India's culture. Each of these will enable you with totally different experiences.
Explore temples and mosques
India's history dates back thousands of years. It has been ruled by Hindus, Muslims, and the British, and each era left significant religious architectures in different parts of the country. As a starter, you can visit the Sun temple located in Puri, Odisha. This temple is present since the 13th century and has also been marked as UNESCO World Heritage Site. It is dedicated to the Indian god of the sun, Surya. This temple had been used by European sailors as an important landmark in the Bay of Bengal in the past. 
Ranakpur Temple is amongst the most significant Jain temples in India. It is known to have over 1,400 marble pillars and consists of 29 halls and 80 domes. The beautiful design of this temple will surely catch any visitor's attention.
The Akshardham Temple is comparatively new. It has been build in 2005 and is in New Delhi. It is the largest Hindu temple in the world, so consider visiting it if you are interested.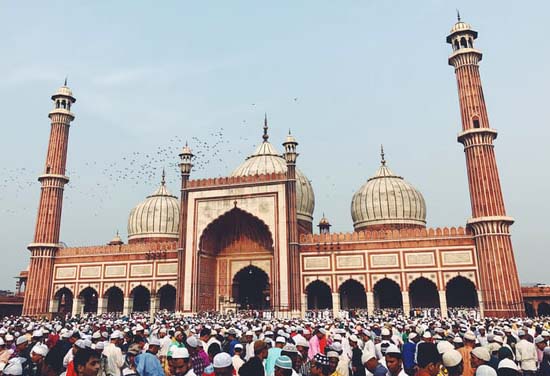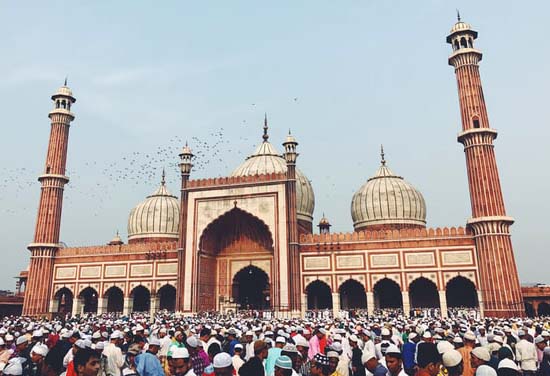 Regarding mosques, there are several you can visit. Jama Masjid in Delhi is one of the most famous mosques in the world. This mosque is an important one amongst Indian Muslims and is capable of accomodating around 25 thousand devotees at once.
Jamia Masjid in Srinagar is a historical one built back in the 14th century. The Indo-Saracenic style influences the mosque's design and has more than 300 wooden pillars, and offers a beautiful courtyard for both devotees and visitors.
Finally, you can visit the Mecca Masjid in Hyderabad. This mosque is one of the largest in India. The construction of the mosque was completed between the 16th and 17th centuries. It is located in the old city of Hyderabad and is close to various other historical landmarks. So it will be easy to visit multiple places at once.
Participate in festivals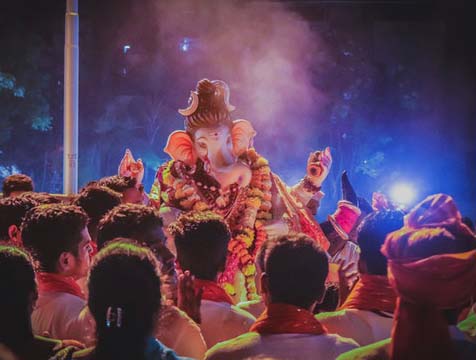 India hosts festivals all year round. The country has more festivals than anywhere else in the world. For foreign tourists, there are two recommended festivals. You can participate in Holi, known as the festival of colors. It is a Hindu religious festival that is centered around destroying demoness Holika. Ideally, people would throw colors at each other, showcase fireworks, eat sweets, and do various other activities. Holi's popularity expands beyond India. Various western and Asian communities participate in it as well.
Another popular one is Diwali. Fireworks, clay lamps, and candles are a common sight. Typically, the city streets and homes are decorated with beautiful lights. Diwali is a very anticipated festival for most Hindu families. If you are interested in more festivals, consider participating in the Ganesh Festival, Krishna Janmashtami, Navaratri, Durga Puja, and Dussehra.
Explore the local market
Throughout India, you will find numerous bazaars and boutiques where you can get decors, jewelry, dresses, showpiece, handcrafts, etc., that are unique to India's culture. You can also go shopping in city malls, but that's a typical scenario found almost everywhere across the globe. India is culturally diverse. Each region has its own way of presenting and making products that portray its heritage. So depending on where you visit, you will likely get different experiences.
If you are in Delhi, visit Chandni Chowk, which is home to one of the oldest bazaars in India, dating back from the 17th century. It offers all kinds of things starting from delicious foods, whole spices, antiques, clothes, perfumes, jewelry, electronics, etc. It is kind of an affordable one-stop solution for all your daily essentials.
There's also the Floating Vegetable Market in Srinagar. Here, vendors and customers gather on the lake to buy and sell fresh vegetables and fruits. It stays open every day from 5 am to 7 pm. It is a popular site for tourists, so if you happen to be in Srinagar, definitely visit there.
For traditional jewelry shopping, visit Johari Bazaar in Jaipur. It has unique jewelry and artisanal traditions and is a must-visit for jewelry lovers. There are countless famous bazaars in India. You can start with these and then explore the rest on your own.
Conclusion
India is one of the top destinations for medical tourism right now. Prices for medical treatment are one of the cheapest in all of Asia, yet, doesn't compromise on healthcare standards. India boasts several advanced facilities, highly skilled doctors, and great vacation destinations to spend the recovery at ease. All in all, if everything goes well, medical tourism in India can enable you with some pleasurable experiences. If you are into exploring more destinations, consider reading our article on the top countries for medical tourism.
Pros
Very affordable medical costs
High-quality medical facilities
More than 30 JCI accredited hospitals available
English speaking doctors and staffs
Zero to minimal waiting times
Easy availability of hotels
Cons
Hygiene is an issue in lower standard places
Traffic congestion is a common sight
Malpractice laws aren't as effective as compared to the US