Costa Rica – Follows a national motto, "Pura Vida!", meaning "Pure Life," which will be very prominent once you visit the country. Exquisite and earthy food; luscious tropical fruits; great weather; outstandingly friendly people – these are the factors alluring millions into the country every year. Due to its geographical location and extreme biodiversity, Costa Rica is considered a mainstream ecotourism destination. It hosts more than 500,000 species. That's around 4% of the earth's biodiversity in a small country. The healthcare system of the country also surpasses the US. This makes medical tourism in Costa Rica a more preferred option for many Americans.
Costa Rica is ranked 7th in the global healthcare index (Source). That's primarily because most of their doctors are US-trained and offer specialized treatment dedicated to foreign tourists. Their climate and expat-friendly infrastructure also make for an excellent destination for medical vacation.
Table of Contents
Why Choose Costa Rica for Medical Tourism?
Costa Rica's infrastructure is fully developed to take in medical tourists from all over the world. The country offers one of the safest and most reliable medical care that's currently available. Costa Rica has hundreds of board-certified medical practitioners across the country. To be more precise, Hospital CIMA alone offers over 300 credentialed doctors at service.
People come here to enjoy ecotourism holidays combined with high-standard healthcare. The majority of the tourists come from the US and Canada. That's merely due to its proximity to the US.
How Much can I Expect to Save in Costa Rica?
Medical services here are not just of a high standard but are also comparatively very affordable. You can expect to save anywhere from 30 to 40% of the costs you would pay in the US. Practitioners usually charge a fixed price for the treatment, so there are almost no price gouging options. Also, depending on the procedure, you may need to get the tests beforehand. This will help you make a reasonable estimate of how much it might cost for your medical services.
Is Costa Rica Safe for Healthcare Tourism?
Costa Rica is one of the very few countries without any military presence, yet, ranked 32th in the 2020 global peace index. In general, medical tourism in Costa Rica is very safe, and most travelers don't face any problems. Still, there are safety concerns, especially for those traveling alone. It is better to travel within tourist-heavy places. The government has a strong emphasis on tourist safety. Thus, it is easy to find coast guards, public forces, and other ground security in most popular places.
Is the Healthcare Quality in Costa Rica Same as Back Home?
Yes, in fact, better than most places. WHO frequently places Costa Rica's medical care to be one of the best in the world. Medical standards are similar to the US and mostly uses equipment made in the US.
Costa Rica offers free medical services but is only available to citizens with financial difficulties. Expats will need to pay for their treatments. Any surgeon willing to open a clinic needs to be board certified. You can also enjoy healthcare services from three of the prestigious accredited hospitals present in San José.
Healthcare System in Costa Rica
Both public and private hospitals are well developed and are deemed suitable for tourists. Costa Rica follows a universal healthcare system with coverage for those that cannot afford quality medical care. To qualify for operation, a clinic needs to have at least a general practitioner, nurse, clerk, pharmacist, and health technician.
Public clinics may have waiting periods. To avoid it, you can consider a private alternative. Private hospitals are usually more developed and are more focused on foreign patients. Besides, most surgeons acquire their training from the US or other top European countries.
Common Treatments Done by Medical Tourists in Costa Rica
Medical tourism in Costa Rica is mostly popular for services related to dental and cosmetic surgeries. However, patients also come here for treatments that are notoriously expensive in their country. Sought-after procedures include:
General medical treatments
Dental surgery
Cosmetic surgery
Bariatric surgery
Orthopedic surgery
Fertility treatment
Addiction treatment
Cost of Medical Treatment in Costa Rica
The list below is an estimate of how much each surgery might cost. Depending on the hospital and the location, these may vary.
| | | | |
| --- | --- | --- | --- |
| Procedure | USA | Costa Rica | Average Saving |
| Heart Bypass | $130,000 | $24,000 | 70-80% |
| Heart Valve Replacement | $160,000 | $15,000 | 80-90% |
| Hip Replacement | $43,000 | $12,000 | 60-70% |
| Knee Replacement | $40,000 | $11,000 | 60-70% |
| Spinal Fusion | $62,000 | $25,000 | 50-60% |
| Facelift | $9,000 | $5,000 | 30-40% |
| Breast Lift | $8,000 | $3,400 | 40-55% |
| Breast Augmentation | $8,000 | $2,900 | 50-65% |
| Bridges | $1,000+ per tooth | $250 per tooth | 60-70% |
| Crowns | $1,000+ per tooth | $250 per tooth | 60-70% |
| Root canal | $800 | $315 | 55-60% |
| Teeth whitening | $700 | $250 | 55-65% |
| Laparoscopic Gastroplasty | $30,000 | $10,500 | 55-65% |
| Blepharoplasty (Eyelid Surgery) | $5,500 | $2,200 | 50-60% |
Popular Hospitals for Medical Treatment
Costa Rica is home to hundreds of hospitals and clinics that are scattered across the country. Most of them offer high-quality services, but for foreign patients, there are a few dedicated ones. Three of the best hospitals are Hospital Clínica Bíblica, Hospital CIMA, and Clinica Catolica. All of them are in San Jose and have received international accreditation.
Hospital CIMA San Jose has earned JCI accreditation five consecutive times. They are one of the country's biggest private hospitals and offer most of the sought-after treatments by foreign tourists.
CIMA also offers NICU for maternal care, which that many hospitals in the country don't provide. They have proper English-speaking staff that is very friendly and available for support 24/7. And more importantly, you can get to choose the doctor for your treatment. Their website offers a find a doctor section from where you will get their detailed bio, including phone number and email.
Address: Autopista Próspero Fernández, San José, San Rafael, Costa Rica.
Phone: (506) 2208-1000
Hospital Clínica Bíblica started its operation in 1929. They are certainly one of the oldest hospitals in Costa Rica. It will take around 30 minutes from the San Jose airport. Starting from general checkups to complex surgeries, Clínica Bíblica offers all. They also host excellent English-speaking staff. Their website provides all the information you will require. Starting from appointments to insurance details, medical specialties to surgeons, everything is available on their website.
Address: Av. 14, Laberinto, San José, Costa Rica
Phone: +506 2522 1000
Hospital La Católica is very well-known for its friendly and responsive staff service. You can visit the hospital directly from the airport. It will take around 20 minutes, and transportation around the area is very accessible. Same as our previous recommendations, La Católica is accredited and offers all of the in-demand treatments. In addition, they also provide dedicated services for medical tourists. Waiting time isn't an issue here. Doctors will be ready for you as per the appointment schedule.
Address: Frente a los Tribunales del 2do circuito judicial San José Guadalupe, 10801, Costa Rica
Phone: (506) 2246-3000
Traveling to Costa Rica for Medical Travel
Costa Rica is a tourist country, so traveling there won't be any pain. Air travels are available to and from Costa Rica all year round. Even within the country, airports are easily accessible. Soon after landing, medical patients can also request transport service directly from their hospital.
Distances and Flying Times:
New York: 2204 miles, 4hr 40min.
Las Vegas: 2643 miles, 5hr 30min.
Toronto: 2334 miles, 4hr 55min.
London: 5414miles, 10 h 45 min.
Airfares
In Costa Rica, the cost of travel by air will vary depending on the time, distance, and the airline you choose. But here are some estimates on how much you can expect to pay.
New York to San Jose: $265
Los Angeles to San Jose: $324
Toronto to San Jose: $392
London to San Jose: $661
When is the Best Time to Visit?
If you have medical urgency, travel as soon as possible. If not, you are in for a treat. Your experience will vary depending on when and where you visit. From December to April, the climate will be arid, and from May to November, rain showers are apparent. Plus, in the rainy season, lands will be bustling with greenery, and flower blossoms will be tangible throughout the country.
Peak tourist hours are usually during the summertime. Most people prefer to enjoy spending time lounging on beaches, exploring dry rainforests, or hiking with groups. Also, note that dry seasons will be costly. You will want to book reservations at least three months prior to travel. If you don't mind getting wet, the rainy season will be the best choice for a cheaper and accessible medical tourism in Costa Rica.
Where to Stay in Costa Rica?
Costa Rica is centered around beautiful volcanoes, beaches, and protected forests. It is hard not to find a place that doesn't let you enjoy at least some of the country's beautiful nature. Starting from small lodging facilities to luxurious resorts, you will find everything at varying budgets.
We will be suggesting accommodations in San Jose as most of the accredited private hospitals are present there. Besides, San Jose is the cultural hub of Costa Rica and offers a plethora of options and ease of access for medical tourists.
Love casinos? Palma Real Hotel & Casino is the one for you. It has everything from spas, massage services, gym, sauna, currency exchange, non-smoker floor, and much more. Children are allowed, but you will need to pay an additional charge. San Jose airport is just 14km apart from the hotel. You can pay the hotel to arrange their airport shuttle service if you don't know the direction. They also offer a free buffet breakfast for all guests regardless of the package.
Whether you are traveling alone or with a large business group, Holiday Inn Express is a suitable place for most people. Children's playground, conference hall, bars, restaurant, etc., all are present there. Leisure traveling is very convenient from Holiday Inn. You have access to shopping malls within walking distance. Plus, you could visit nearby tourist spots like the national theatre, cathedral, and the gold museum using the hotel's transport facility. If you want to combine business and medical vacation, then this hotel might be perfect for you.
Radisson Hotel is in a very tourist-friendly location. You can quickly drive to the Gulf of Nicoya, Arenal Volcano, Jade museum, or La Sabana Park from the hotel. They offer 24 hours secure car parking facility. Restaurants and pools are decorated with serene natural backdrops, making them suitable for anyone spending their medical recovery. Radisson hotel is just 25 minutes apart from Juan Santamaría International Airport. One caveat that might bug some people is that they don't allow pets.
Things to Know Before You Travel – Frequently Asked Questions
Traveling to Costa Rica for the first time? You will get travel guides all over the internet. However, for medical travels, you will need to keep certain things in mind. We have answered some important questions asked by most medical tourists. Consider keeping them in check while planning your travel.
Do I need to speak Spanish?
For Hospitals that cater to tourists, you don't need to speak Spanish. Practitioners will have sufficient command of English. Besides, most hospitals train their staff to support English-speaking patients. In local unpopular public hospitals, you might face language issues.
In terms of vacation, popular destinations will be easy to navigate. Even in lesser-known destinations, it should be fine. The country relies heavily on tourism, so locals in large numbers have adapted to the language. But for those risk-takers going on unchartered territories will require a guide for translation and navigation.
Is there any malpractice and liability laws for medical tourism in Costa Rica?
Costa Rica is deemed safe in most cases. However, malpractices and liability issues are not uncommon for the country. And how the government deals with these issues is also different than the US. Lesser-known public hospitals might have inadequate equipment or may lack sufficient expertise. You will be already saving a lot of expenses by traveling to Costa Rica. Instead of thinking to curtail the cost more, consider getting treated from the reputed hospitals and clinics.
What is the lawsuit and compensation system for medical tourism in Costa Rica?
Fighting for a lawsuit in Costa Rica can often be a very lengthy process. And you may not receive the same compensation amount that you would get from a US law system. Plus, it can take around 5 to 10 years until the final decisions are made. Private hospitals are far safer in such scenarios, as the most popular ones are US-owned hospital chains. Consider getting treated from JCI accredited hospitals. They are certified for offering US-standard treatments and facilities.
What payment methods are accepted?
MasterCard, Visa, and American Express are the popular ones in Costa Rica. US dollars are also accepted.
Do I need to get money converted before visiting?
Most places will accept Credit Cards and US dollars. However, it would be ideal to have some local cash in case if needed. When you go sightseeing, there will be places that may not take foreign currency. So staying prepared for those scenarios is always recommended.
How to access emergency services?
Costa Rica offers some of the most pristine nature preserved places that you would crave to explore. You will find places crowded with tourists and places hardly anyone ventures into. It's easy to get lost if you don't have a useful guide on the journey. So having emergency access will be essential. Luckily, there is a 911 service in place. You should be able to get an English-speaking operator. If that doesn't work, contact your country's embassy. They will be able to help you with any assistance.
U.S. Embassy in Costa Rica:
Telephone: (506) 2519-2000 or when calling from the US: 011-506-2519-2000
Email address: ACSSanJose@state.gov
Is insurance coverage accepted for procedure or surgery?
You can opt for either the National Insurance Institution (N.I.S) or any other private insurance policy. The Costa Rican government directly supports N.I.S. Medical services and insurance policies here, in general, are known to be excellent. Still, if you are concerned, then finding a private insurance provider isn't a big issue. We do recommend you get insurance before visiting or performing any procedure. This will help you get coverage in case if anything goes wrong. Private insurance should also ease your upfront payment and waiting time.
Do I need auto insurance?
Car insurance for medical tourism in Costa Rica isn't mandatory, but most travelers choose to insure their vehicles. Insurance costs will vary depending on the type of car. Insurance coverage is very minimal and can only be done through the government's mandated insurer N.I.S. We recommend getting full insurance coverage as it covers hospital visits in the event of an accident with the car.
Is wheelchair access available in hospitals and vacation destinations?
Wheelchair access is no issue in Costa Rica. Wheelchair access is not only available in hospitals but is also prominent in most vacation destinations. Costa Rica is a tourism-focused country, so they need to cater to every kind of tourist to maximize their business. As long as you are visiting touristy sites, everything should be sorted out.
Things to do in Costa Rica
Wondering what to put on your bucket list? Costa Rica's diversity is spread all across the country. Whether you are a wild-life enthusiast or just a simple beach seeker, there's a ton of activities you can do in Costa Rican terrains.
Drake Bay, Osa Peninsula
Want to enjoy a complete ecotourism experience? Visit Drake Bay in Osa Penisula. Because of its remoteness, lesser tourists tend to visit here. Drake Bay is very well preserved and has the most amount of biodiversity in all of Costa Rica. Hotels and resorts in the area offer various tours that will help you get the best chances of spotting exotic animals. Restaurants there offers locally sourced tropical fruits, fresh seafood, coffees, smoothies, etc. Many hotels are strategically placed to give tourists the best possible outdoor views that Osa Penisula has to offer.
Manuel Antonio National Park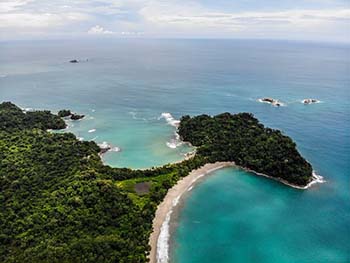 If you want to experience all of Costa Rica in one place, Manuel Antonio National Park should be on top of the list. The main features of the mark are the impressive landscapes, beaches, and biodiversity. It is the smallest park in Costa Rica but is home to 109 species of mammals and 184 species of wild birds. While touring around the park, you will likely come across sloths, iguanas, monkeys, and many wild birds. Manuel Antonio receives 150,000 visitors annually. This park also got featured in Forbes as one of the most beautiful national parks. Manuel Antonio is definitely a must-visit destination for any tourist.
Rio Celeste Waterfall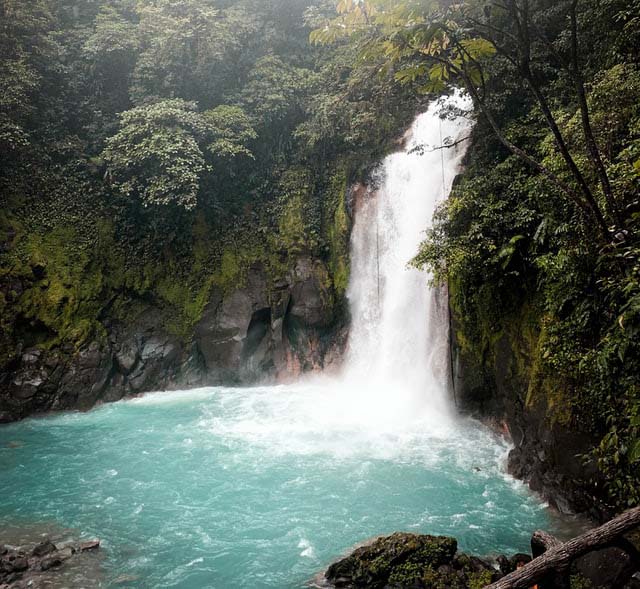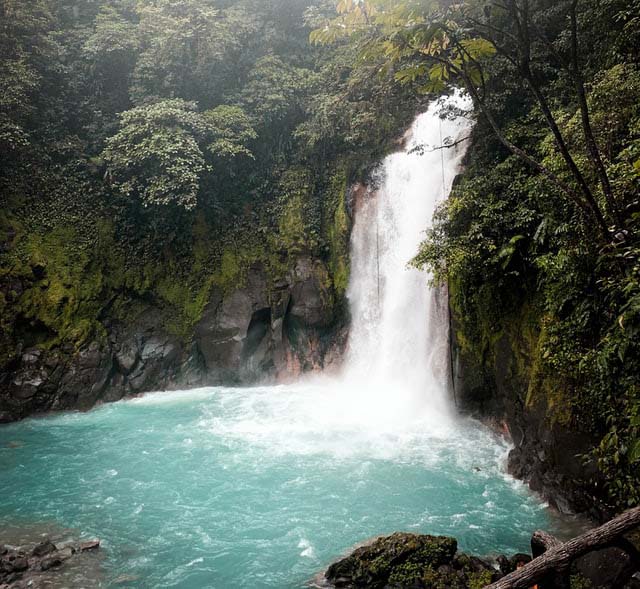 Waterfalls are quite common for tourism-focused destinations. But what separates Rio Celeste from others is its distinctive color. Because of a chemical reaction from volcanic minerals, the color turns turquoise. The colors again shift to varying shades of blue when other streams merge. Plus, it is surrounded by dense forest. Because of its unparalleled naturally preserved beauty, thousands of tourists come here to relax and take a glance at the wild-life around. Moreover, the Arenal volcano is in the same region; therefore, you can enjoy both sights on one tour.
Visit beaches and resorts
Visiting beaches are the most touristy thing you can do in Costa Rica. There are around 300 beaches throughout the country. You get to enjoy beaches from both the Caribbean coast and the Pacific coast. Each has its own attractions and cultural influence. If you love turtles, go to Tortuguero National Park; for surfing, visit Playa Negra in Guanacaste Province. Want to see the largest flocks of wild flamingos? Visit Playa Flamingo, which is also in Guanacaste. For island adventurers, Tortuga Island will be perfect. There you can go scuba diving in the crystal clear blue water and get to see stingrays, dolphins, angelfish right before your eyes.
Go Shopping & Test Local Food in San Jose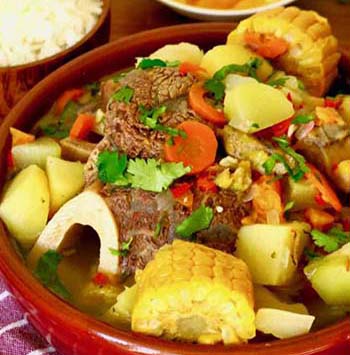 Want something you can relate to? If you are not into wildlife and want a more typical urban experience, go shopping. You will find amazing deals on native products that will match your flair. Costa Rican artists create fabulous recyclable and environmentally-friendly handbags. They have hand-crafted shoes for both men and women. You can also get 100% certified organic beauty products made from local ingredients. Plus, you can take home the finest coffee that Costa Rica is very well known for. If you love alcohol, localities are filled with supermarkets and liquor stores, where you can get bottles for as cheap as $3.
Final Verdict
Medical vacation can bring in tons of delightful experiences if done right. Medical tourism in Costa Rica is not as inexpensive as some other countries. However, patients don't come here merely to save costs. Rather, most come to enjoy ecotourism while facilitating their recovery after treatment. Here's a condensed list of the pros and cons of traveling to Costa Rica for medical vacations. Anyways, if you want to explore more options, then consider reading our article on Top 11 Best Countries for Medical Tourism.
Pros
Healthcare quality and equipment are US-standard
Best place for ecotourism
Accredited hospitals are easily reachable from the airport
Most hospitals offer English-speaking staffs
Wide variety of affordable vacation destinations
US currency will work in most places
Supports 911 service for emergency events
Cons
Prices go up during summertime
Passport thefts and money exchange scams are common
Medical malpractice laws may not be as strong as compared to the US
You may consider other countries for medical tourism, such as Mexico, Israel, Panama etc., and more. We have details guide as Popular Destinations for Medical Tourism.