If you are traveling across the globe searching for a beauty makeover, medical tourism in Brazil can be a real bargain. Brazil is only second to the United States in terms of offering cosmetic surgeries. While still maintains a price that's significantly lower than the competition.
Though Brazil offers all sorts of medical services, cosmetic surgeries are the most notable. The best popular surgeries remain breast augmentation with over 275,000 and liposuction with over 248,000 procedures performed in a single year. Brazil boasts dozens of internationally accredited hospitals with dedicated services to medical tourists. There are over 6,700 hospitals, out of which 62% are private-owned, and 38% are public hospitals. So there are plenty to choose from.
Table of Contents
Why Choose Brazil for Medical Tourism?
Brazil is one of the fastest-growing names in the field of the medical tourism industry. It also stands second in offering cosmetic surgery worldwide. Over the years, Brazil's medical services have extended to include other sought-after treatments relating to cardiology, orthopedics, fertility treatments, neurology, and much more. And like we've mentioned before, there are over 6 thousand hospitals scattered all across the country. It means you get to choose the vacation destination first and then select the ideal hospital for your surgery.
Is Brazil Safe for Medical Tourist?
There is no doubt that Brazil is home to some of the most well-preserved and outstanding sights you can currently visit. However, depending on where you stay, Brazil has a reputation of being kind of unsafe. You will need to be extra cautious when talking to locals and roaming around the streets. However, tourist destinations, in general, are considered safe. If you plan to visit tourist-heavy places, it is unlikely you will fall into trouble. We highly recommend that you hire a travel guide. They can help you navigate sites and can communicate with people on your behalf.
How Much can I Expect to Save?
Medical tourism in Brazil is cheaper in terms of both vacationing and getting medical treatments. In general, you can expect to save anywhere from 30% to over 70% of the total medical expenses. As Brazil is well-known for cosmetic surgeries, you will get the most value for money on those procedures. For instance, Having complete liposuction can cost around $14,000 in the US, whereas Brazilian hospitals will likely charge you approximately $4,000.
Is Healthcare Quality in Brazil the Same as Back Home?
Public hospitals, in general, aren't that great in Brazil. However, private hospitals are one of the best you can find. There are over 60 hospitals with JCI accreditation and hosts some of the best cosmetic surgeons found globally. Most hospitals offer sophisticated equipment and use the latest methodologies to render their treatment. As long as you visit higher-end hospitals, the treatment and facilities will be mostly similar to the American counterparts. Besides, hospitals treating foreign patients even offer dedicated services such as setting up appointments, arranging travels, accommodations, and personal nurse service if needed.
Healthcare System in Brazil
Unlike many other countries, Brazil's public healthcare system is free and accessible regardless of whether you are a local citizen or a foreigner. This constitution for the Unified Health System dates back to 1988 and prevails to this day.
Although healthcare is free, it tends to be very crowded and poses a long waiting time. Thus, for foreign patients, private hospitals are the better option. You will get specialized medical care along with personal medical support. Hygiene and safety standards are also considerably better, especially in the accredited hospitals.
Common Treatments that are done by Medical Tourists in Brazil
We've already mentioned before that plastic surgery is not the only procedure popular in Brazil. Patients travel here for a variety of other procedures as well. These are as follows:
Dentistry
General Treatments & Checkups
Aesthetics/Cosmetic & Plastic Surgery
Fertility Treatments
Neurology
Bariatric Surgery
Cardiac Surgery
Dermatology
Hair Transplants
Cost of Medical Treatments in Brazil
The following data is a comparison table between medical prices in Brazil and the US. This table is prepared to give you a rough idea of the medical expenses and doesn't represent a full list of surgeries available in Brazil. The cost will also vary between public and private hospitals, with private ones charging a higher amount.
| | | | |
| --- | --- | --- | --- |
| Procedure | US Hospitals | Brazil Hospitals | Est. Savings |
| Tummy Tuck | $6,000 | $4,200 | 30% |
| Breast Augmentation | $7,500 | $3,500 | 50% |
| Face Lift | $10,500 | $5,500 | 47% |
| Gastric Bypass Surgery | $8,500 | $3,200 | 62% |
| Nose Surgery | $5,500 | $3,000 | 45% |
Popular Hospitals for Medical Treatments in Brazil
Finding quality hospitals in for medical tourism in Brazil is no big issue. You will likely find international standard hospitals in all mainstream cities of Brazil. As a foreign patient, you can choose from over 60 accredited hospitals to facilitate your medical needs. If you haven't decided yet, we'd recommend you travel to Sau Paulo for medical tourism. This city is one of the best for medical tourism in Brazil. It offers substantial savings while offering some of the best medical centers you will find in all of the Americas. Anyways, here are some of the best hospitals for medical tourism.
Traveling to Brazil for Medical Tourism
Enlisting every possible route and price will be very counterintuitive. Therefore, to give you a rough idea of the cost and distance, we have prepared a sample data below. Consider contacting your airline for the best estimate based on your requirement.
Distance and Flying Times
New York to Sao Paulo: 4,773 miles, 9 hr 50 min
California to Sao Paulo: 6,301 miles, 13 hr 5 min
London to Rio de Janeiro: 5,761 miles, 14 hr 40 min
Toronto to Porto Alegre: 8,676 miles, 13 hr 34 min
Airfares
Flight ticket costs will vary depending on your seat type, distance, and other factors. However, from the US, the average cost is around $700 to $800. From the UK to brazil the cost will be around $1,300. It can go even lower considering the type of plane and your travel plan. Prices should be around these numbers for countries from Europe and the Americas.
When is the Best Time to Travel in Brazil for Medical Vacation?
For medical tourists, we'd recommend visiting from November to March. These periods will be dry and warm throughout the country. During the June and July months, the northern part will have rains. Brazil is suitable for traveling most of the year. Climate change is not drastic enough to deter your travel.
Where to stay in Brazil for Medical Procedures?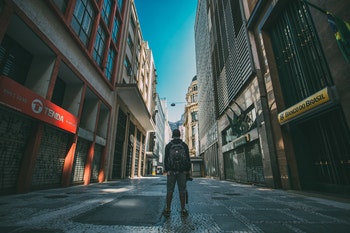 Looking for a hotel in Brazil really breaks down to what you want to achieve with your medical vacation. Brazil is very flexible in offering accommodations that cater to all kinds of people. Here you have the flexibility to consider the location first and then think about the hospital. That's because hospitals are available in almost all regions of Brazil. However, just to be on the safer side, staying in locations most suitable for medical tourists would be ideal. Therefore, we have made a list of hotels that are in Brazil's medical tourism-focused cities.
Sao Paulo
Sao Paulo is an enormous city with a deep focus on Medical tourism. Some of the best hospitals in Brazil are located there. Also, it is a popular tourism destination that alone receives 2.4 million tourists in a single year. You will be astonished by seeing the number of restaurants, nightlife, bars, etc., present in the city. It is full of culture and offers both urban and rural travel experiences. Some of the notable hotels in Sao Paulo are as follows.
Rio de Janeiro
Rio de Janeiro is one of the most beautiful cities in all of Brazil. You really can't go wrong choosing this place for your medical vacation. During festivals, the whole city turns into a party capital. Rio de Janeiro is also the second most popular tourist destination right after Sao Paulo with receiving over 1.3 million tourists in a single year. Here, you will get to enjoy sun-soaked beaches, tropical rainforests, and much more.
Porto Alegre
If you want to experience a mix of cultures, Porto Alegre is the one to go with. This city was colonized by many European nations and has left behind various symbols of their colonization. Porto Alegre is also a modern metropolis that offers all the amenities you'd look for in a well-structured city. There are countless museums and cultural centers that you can explore.
Things to Know Before You Visit Brazil for Medical Tourism – Frequently Asked Questions
Medical tourism in Brazil can enable you with very pleasurable experiences. However, that's only true if you have taken all the necessary precautions in check beforehand. To make your process easier, we have answered some common questions most medical tourist asks for.
Do I need to speak Portuguese?
If you are with a travel guide, then NO, you don't need to speak Portuguese. However, if you are traveling alone, you will likely run into trouble navigating places. Brazil is rated low in terms of English proficiency. If you stick to tourist sites, then you can kind of work your way around things. Moreover, unless the hospital caters to foreign patients, don't expect them to have proper English-speaking staff. In short, it is best to get a guide along, and if possible, learn the basics of Portuguese.
What about the malpractice and liability laws in Brazil?
Hospitals are highly qualified in offering their services, and medical negligence in a reputed hospital is not very common. However, if such a case ever occurs, you can file a malpractice lawsuit against surgeons and hospitals for medical misconduct. If you do, we recommend you take action against the hospital instead of the surgeon. Hospitals have enough resources to repay for damages. Also, be advised, if the surgeon is not a part of hospital staff and has only rented space for treatment, then the hospital cannot be held account for it.
What payment methods are accepted?
You can use credit cards, Mastercard, and Visa cards without issue. Online payment is very high in Brazil, so you shouldn't have any issues with it. For medical payments, you will need to talk to your hospital regarding it.
Do I need to get money converted before visiting?
Yes, you should get money converted before traveling. Tourists can exchange up to $3,000. If you need more, then showing proof is necessary. Also, the exchange rate for reals and dollars will vary, so check the rate first. Hotels and restaurants will accept international credit or debit cards. But check with your bank if they charge for international ATM withdrawals.
How to access emergency services?
Call 190 for police service and 197 to make a general inquiry to the police. For a medical ambulance in Brazil, call 192 or 193. Also, keep the contact number of your country's embassy for further help.
Do I need insurance before traveling to Brazil?
Brazil doesn't require proof of your health insurance, but you should get one for your own safety. Many local insurance providers don't cover expenses outside the homeland. So, consider getting travel insurance.
Do I need car insurance for medical tourism in Brazil?
Brazil requires all drivers to have car insurance. Also, note that Brazilian insurance providers are known to do risk profiling. If you have had accidents in the past or own an expensive car, they may charge you a premium for the insurance.
What about wheelchair access?
As long as you are in developed cities and tourism sites, finding wheelchair access should be easy. We'd recommend you hire a wheelchair Taxi to get the most out of your travel.
Do people generally travel to Brazil for plastic surgery?
Yes, it is very common for foreign patients to travel to Brazil for plastic surgery. In fact, over 2 million tourists travel to Brazil for aesthetic plastic surgeries.
How much does plastic surgery cost approximately in Brazil?
The cost depends on what type of plastic surgery you are opting for. For example, a Nose Surgery in Brazil can typically cost approx. $3,000 and Tummy Tuck can cost around $4,200. Unless your surgery is outstandingly complicated, you can take along with you $6,000 to $10,000 for medical expenses. Still, consult with the doctor before planning a budget.
How much does Face Lift cost in Brazil?
Face Lift cost in Brazil can range from $5,500 to $6,500, or higher depending on the hospital you choose.
Will my insurance cover plastic surgery in Brazil?
Plastic surgery is deemed as elective surgery and is not a medical necessity. Therefore, most insurance providers will not cover plastic surgeries.
How to get my insurance to pay for medical tourism in Brazil?
Insurance providers usually cover some proportion of your medical expenses abroad. However, to know how much is covered, you will need to talk to them directly. If necessary, you may need to upgrade your insurance plans for extended coverage.
Things to do in Brazil as Medical Tourist
Brazil occupies nearly half of South America and borders the Atlantic ocean. The amount of wonders it packs in this huge land is just astonishing. From breathtaking waterfalls to tropical beaches and Amazon wildlife to city carnivals, all are bustling with life throughout the year. Regardless of when you visit here, it will always be flooded with activities. All in all, covering everything is impossible, so we will try to keep it short by recommending some interesting things most tourists opt for. You can later plan your own trip.
Relax on the Beautiful Beaches of Rio de Janeiro
Rio de Janeiro is home to the Art Deco statue of Christ, which you've likely seen in movies. It has become a symbol for recognizing Brazil. Anyways, Rio de Janeiro has excellent beaches catering to all sorts of people. If you enjoy meeting new people, then head to Ipanema Beach. It usually stays crowded with tourists and locals alike and will give you a more city beach experience. And if you are more into landscapes, then visit Prainha Beach. It is a popular surfing destination and offers gorgeous backdrops that you can enjoy. Another attraction of Prainha Beach is the mountains nearby, which allows you to go hiking if you are into it. There are obviously other beaches in Rio, but we recommend you start with these popular ones first.
Enjoy City Life
Sao Paulo, Rio de Janeiro, and a few other places are best for enjoying the city life experience. Most places will have parks, restaurants, bars, clubs, and loads of other attractions active 24/7. These experiences are nothing like you'd imagine in regular western cities. As we have mentioned before, Brazil has been colonized by neighboring nations. As a result, along with Brazil's own natural beauty, their cultural influence makes for a unique and unconventional experience that you've never seen before. Just by walking around different tourist places, you will get to enjoy variations of cultural uniqueness.
Carnivals in Rio de Janeiro
Brazil is known for its mammoth-scale colorful carnivals. These celebrations are a big deal in Brazil, and preparation starts months before the day of the event. Visitors are more than welcome to join the festivals. If you are new to such events, then you will be overwhelmed with the extremely elaborated parades followed by hundreds of drummers, dancers, thousands of people, all in one place. Rio is very much synonymous with these carnivals, and as a matter of fact, this city hosts some of the world's largest carnivals. You will get to enjoy non-stop concerts and countless other activities throughout most of Rio.
Explore Local Foods
Each country has its own take on Barbeques. But Brazilian Barbeques are known to be one of the best you can try out. They also have something called "Moqueca, " a fish stew cooked in a slow process inside a terracotta casserole. The local ingredients and earthly cooking process give it a unique flavor that is a must-try for anyone. Your Brazilian food journey will be unfinished unless you try their national cocktail called "cachaça." It is a fermented sugarcane juice that dates back to the 1500s. These are just the three renowned ones; however, brazil boasts several recipes unique to their culture that you should try at least once.
Final Verdict
Demand for medical tourism in Brazil has been on the rise for quite some time. Despite its economic condition, Brazil prevails as one of the top contenders right after the US in offering state-of-the-art plastic surgeries. If you are considering Brazil, then all you need to make sure is to pick the right medical center for your surgery. For foreign patients, we recommend only sticking to internationally accredited hospitals and staying in economically stable cities. It will ensure you will get the most out of your medical vacation. Finally, in case you want to explore more options, our medical tourism destinations page should be of great help.
Pros
Best country for first-class cosmetic surgeries at affordable prices
Has many JCI accredited hospitals
Medical tourist specific services are readily available
Countless vacation destinations
Cons
English is not widely spoken
Travel time can be very lengthy
Heavy traffic in major cities